Appalachian State Mountaineers
Overall Rank: #74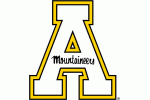 Appalachian State has quietly built themselves up at the FBS level into a very strong and consistent group of five program. Coach Scott Satterfield and his staff have kept it simple during the transition from FCS to FBS football by sticking to running the ball and playing tough defense. There will be some work to do for the Mountaineers in 2018 as they do have to replace Tyler Lamb at quarterback and six starters from a top 30 defense. However, there is a culture of winning in this program that should ease the pain of any rebuilding that will take place this season.
2017 Record: 9-4, 7-1
2017 Bowl: Dollar General Bowl vs. Toledo (34-0 W)
Coach: Scott Satterfield (41-22 at Appalachian State, 41-22 overall)
Offensive Coordinator: Shawn Clark, Frank Ponce
Defensive Coordinator: Bryan Brown, Dale Jones
Returning Leaders:
Rushing: Jalin Moore, RB, 1,037 yards
Passing: Zac Thomas, QB, 33 yards
Receiving: Thomas Hennigan, WR, 585 yards
Tackles: Anthony Flory, ILB, 87
Sacks: Demetrius Taylor, DE, 3
Interceptions: Clifton Duck, CB, 6
Other Key Returnees: WR Jalen Virgil, LT Victor Johnson, C Noah Hannon, NT Myquon Stout, CB Tae Hayes, SS Desmond Franklin, RB Marcus Williams
Key Losses: QB Taylor Lamb, S A.J. Howard, DL Tee Sims, ILB Eric Boggs, OL Colby Gossett, OL Beau Ninn
Offense:
Zac Thomas should take over at quarterback, but he will be pushed by fellow sophomore Jacob Huesman. Thomas threw for 33 yards last season in limited action. Offensive coordinators Shawn Clark and Frank Ponce should be able to ease Thomas into the starting quarterback job by relying on the running game. Jalin Moore and Marcus Williams combined for over 1,500 yards in 2017. Moore did have to deal with some injuries in 2017 and, if he is back to 100 percent this season, he should be able to push for a 1,500-yard season on the ground this fall. Thomas Hennigan is the key to the wide receiver group. He was productive in 2017 with 45 receptions for 585 yards and seven touchdowns.
Defense:
This unit will still be strong in 2018 but it might take until October before Appalachian State finds it groove defensively. Bryan Brown and Dale Jones will be co-defensive coordinators this season after Nate Woody left to take over the defense at Georgia Tech. Clifton Duck is going to need to be a big time playmaker once again in 2018 as Duck picked off six passes last season. Tae Hayes and Desmond Franklin are back in the secondary as well and their experience should be able to buy the front seven some time to gel this season. Anthony Flory will need to take over the role that Eric Boggs had as the top playmaker at linebacker this fall. Flory had 87 tackles and will need to increase that total to around 110-115 for the Mountaineers to thrive defensively. Myquon Stout is the only returning starter along the defensive front and Stout doesn't need big statistical numbers, but he will need to control things in the middle all season long. Keep an eye on Okon Godwin and Chris Willis out on the edge and their ability to keep pressure on opposing quarterbacks.
The Bottom Line:
Appalachian State travels to State College to play Penn State on September 1st to open the 2018 season. This matchup with the Nittany Lions will test the Mountaineers defense right away as Trace McSorley is one of the top returning quarterbacks in all of college football. The rest of the September schedule is manageable with a road trip to Charlotte followed by home games against Southern Miss, Gardner-Webb, and South Alabama. On October 9th, Appalachian State will travel to Sun Belt West Division favorite Arkansas State in a swing game that could decide whether the Mountaineers will win the Sun Belt East Division this season. Look for Appalachian State to contend for a Sun Belt Conference championship but fall a game short with a nine-win regular season.
2017 Team Stats:
Rushing Offense: 223.6 (22nd in nation, 1st in conference)
Passing Offense: 216.2 (75, 8)
Total Offense: 439.8 (31, 4)
Scoring Offense: 33.5 (30, 3)
Rushing Defense: 137.5 (36, 4)
Pass Defense: 205.1 (39, 1)
Total Defense: 342.5 (29, 2)
Scoring Defense: 20.2 (21, 2)
Turnover Margin: +0.92 (11, 1)
Sacks Allowed: 0.62 (2, 1)