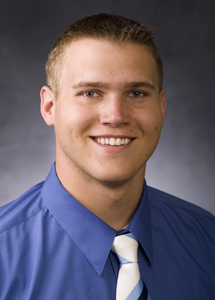 Matt Reynolds, Senior, Offensive Tackle, BYU
Overview:
Matt Reynolds has been a staple in the starting lineup since his freshman campaign. That year he started all 13 contests and was named to a multitude of Freshman All-American teams. Reynolds followed up his superb freshman season with another solid year in 2009 as a sophomore. Again, Reynolds started all 13 games at left tackle. And once again Reynolds earned a variety of all-conference and all-American accolades. Heading into the 2010 campaign, the talk was about where Reynolds would play with a left handed and right handed quarterback fighting for the starting role. Reynolds has stayed at the left tackle spot, but he practiced at both positions and that versatility could help come draft time.
BYU started off slow in 2010, but the offense eventually came around. It was Reynolds who really held the whole group together and helped turn around BYU who was able to reach a bowl game and win five of their last six contests.
Final Projection:
Reynolds is a two-time first team All-Mountain West performer and, if BYU were still in the MWC, he would make it three in a row. BYU's late season success in 2010 has boosted Reynolds draft stock and another great year by Reynolds and he will be one of the top offensive tackles taken in the 2012 NFL Draft.
1/5/12 Update:
Reynolds had a pretty quiet senior season and he has been slowly dropping down draft boards in the process. However, he is a very experienced and disclipined left tackle who can make an immediate impact. That should be enough to get him drafted in the second round, but others may surpass him when scouts continue to look over Reynolds while others are more impressive physically at the pre-draft workouts. If he falls to the late second round or further, some lucky team will be getting a steal.
See all NFL Draft Profiles and Rankings