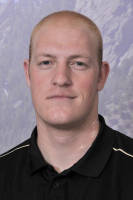 Ryan Miller, Senior, Offensive Guard, Colorado
Overview:
Colorado's Ryan Miller has been a staple in the Buffaloes offensive line since 2007. His vast experience will make him an attractive target for any NFL team that needs immediate help. Just four games into his collegiate career, Miller saw quality playing time and eventually started seven games at right tackle as a freshman. Miller was poised for a big sophomore season, but it was cut short by an injury. Miller would earn a medical hardship waiver for the 2008 season and was back in 2009 as a redshirt sophomore.
Miller had some injury concerns early in his career, but that went away in 2009 and 2010 as he played every snap during those two seasons. Miller has moved around a little between guard and tackle, but has done a solid job no matter where he has played. He has earned All-Big 12 honorable mention accolades in 2009 and 2010 and may take home some more accolades during Colorado's debut season in the Pac-12.
Final Projection:
At 6-8 and 310 pounds, Miller has the size to play guard or tackle at the next level. He will likely be a guard in the NFL, but Miller has decent footwork and could be a solid right tackle. Where he ends up will likely depend on what team drafts him, but his versatility is certainly a plus. If Miller is considered a guard, he should be one of the best on everybody's draft board.
1/5/12 Update:
Miller will likely project as a guard at the next level and he is a solid second day selection (rounds two and three). He is one of the best guards in this draft class and, after another solid year with Colorado, could boost his stock up to the late first round with some quality showings between now and April.
See all NFL Draft Profiles and Rankings