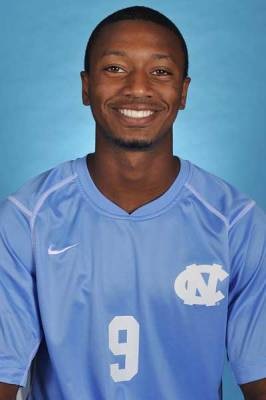 Jordan McCrary, Junior, Defense/Midfield, North Carolina
Overview:
McCrary, a previous Gatorade Player of the Year in Georgia, was a member of the Concorde Fire (club soccer team) during his high school years, as well as the U.S. U-17 National Team. Additionally, McCrary saw a brief stint with the U-18 team, having participated in one of the squad's training camps.
As part of North Carolina's highly-ranked recruiting class for 2011, McCrary started in 25 games for the Tar Heels, recording one assist and helping lead his team to the NCAA Championship. McCrary was also named to the ACC All-Freshman Team. The 2012 season was no different for McCrary, as he started 22 games for North Carolina and registered one assist on the year.
Final Projection:
McCrary is a mobile left back who can join the attack and offer width down the flank. Defensively, he possesses good recovery ability, which allows him to dispossess opponents even when he is initially beat. Though McCrary is willing to run at opposing defenders and hook up with teammates via the passing game, effectively building up play, his lack of execution in the final third is something he needs to improve on.
See All MLS Draft Rankings and Profiles