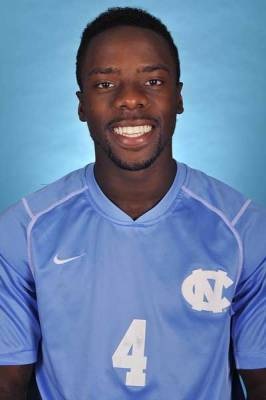 Boyd Okwuonu, Junior, Defense, North Carolina
Overview:
Okwuonu arrived at North Carolina in 2011 as one of the top recruits in the country, and the Tar Heels did not hesitate in taking advantage of his services. Okwuonu started all 26 games at center back, earning ACC All-Freshman Team honors and helping lead North Carolina to the NCAA Championship.
Though the Tar Heels failed to defend their championship in 2012, losing to the eventual winners – Indiana Hoosiers – in the third round, Okwuonu anchored a back line that gave up only seven goals the entire season. North Carolina led the nation in shutout percentage (74 percent) and goals against average (0.29), recording clean sheets in 17 of 23 games. Okwuonu was also named to the 2012 All-America second team.
Final Projection:
Okwuonu is small for a center back, but he tends to play bigger than his size. Willing to compete in the air, Okwuonu does not back down from challenges, and he is reliable in his primary role as a stay-at-home defenseman. Okwuonu can also effectively link up with midfielders given his simple and accurate passing game. Because of his physical stature, however, Okwuonu might be better suited as an outside back or defensive midfielder at the next level.
See All MLS Draft Rankings and Profiles