Top Projected NBA Draft Picks for 2023
The NBA Draft is over six months away, but the conversation is already running hot about who the top prospects are for 2023. With much of the talent likely to come from outside of college basketball in this draft, we break down the top five projected NBA Draft picks for 2023.
Few things in life are as certain as the fact that Victor Wembanyama will be the No.1 pick in the 2023 NBA Draft.
Currently playing for Metropolitans 92 in France, the 18-year-old center has been something of a sensation across his career so far. Towering over the court a 7'4", Wembanyama has produced some incredible statistics for Metropolitan 92 this season, averaging 21.3 points, 2.7 assists, 2.9 blocks, and 8.9 rebounds per game. Not only has he left the French audience in awe but also the Americans that had a chance to watch him play when his team visited the US.
Right behind Victor Wembanyama is another skillful teenager, Scoot Henderson. This 18-year-old has even better statistics than Wembanyama, with 22.7 points, 9.0 assists, 1.0 steals, and 5.0 rebounds per game for his side, G League Ignite.
In fact, Henderson would likely be the No.1 pick any other year, were it not for the freakish excellence of Victor Wembanyama putting him ahead of the 18-year-old.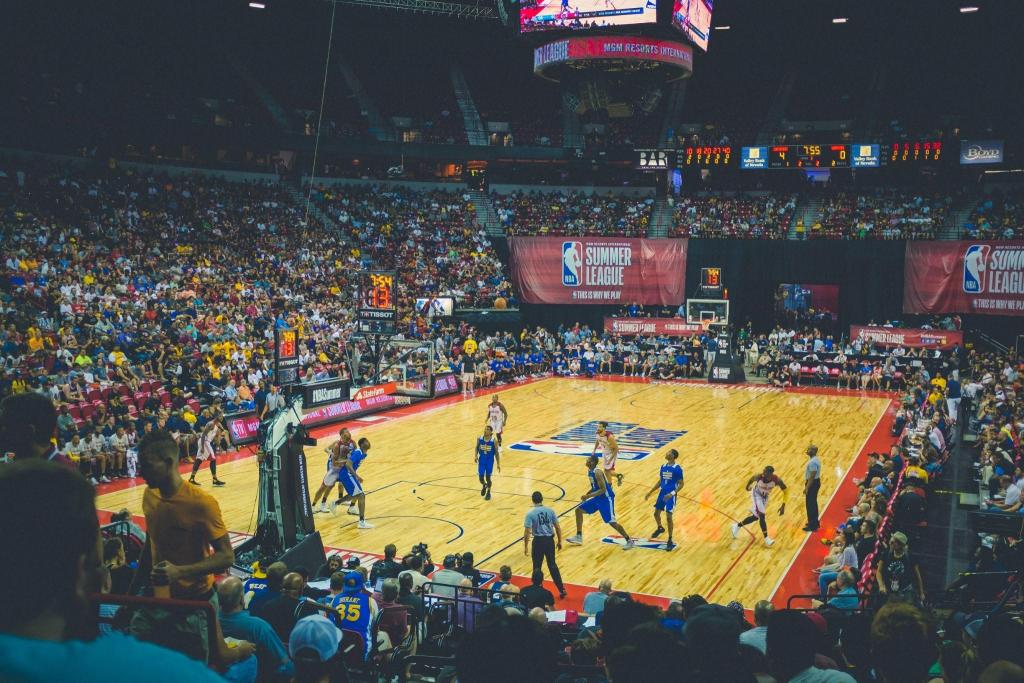 The good thing about Amen Thompson is he comes with a stunt double, his twin Ausar Thompson.
It's unlikely that one team would pick up both Thompson boys, however, given that both are in the top 10 projected picks for the 2023 NBA Draft. The 19-year-old Amen Thompson currently plays Guard for Overtime Elite and boasts some incredible speed coupled with mad hops.
Thompson's perimeter shooting lets him down and is the reason why he's not in the top two of this draft. Thompson will without a doubt play in the NBA next season. Until then he can just hope to be picked by a team with great potential. So far this season Boston Celtics and Milwaukee Bucks are dominating the league and look like some of the favorites to take home the title. Fortunately, there are still a lot of games and excitement to come, if you want to add to that or bet on who will be the number one pick of the 2023 draft, you can check out BetPhilly.com and find the best sports betting providers available in the American market right now.
Neck and neck with Amen Thompson in the 2023 NBA Draft, Nick Smith Jr. is another hot college basketball prospect projected to be picked in the top five next year.
The 18-year-old also plays Guard and has an impressive 5'9" wingspan. He uses this as well as his general athleticism to be a good defender and an excellent shooter from both the mid-court and perimeter. Fingers crossed Smith's current knee injury is only a minor delay to his career.
Smith has been rated by scouts for a long time and is anticipated to develop into an all-round star in due time.
Villanova player Cam Whitmore is the perfect blend of size and strength. He is the type of player that every team needs, and is sure to command a high ask at the 2023 NBA Draft.
Standing at 6'7" and over 230 pounds, the 18-year-old knows his way around a dunk. Forcing his way to the rim and dunking is by far Whitmore's preferred method of scoring. The combination of an explosive leap with the ability to bully his way to the hoop makes Cam Whitmore a genuine top-five pick in this draft.
After a year of being developed in Villanova's academy, Whitemore is now ready for the NBA.