Jackson State Tigers
Overall Rank: #27
#1 SWAC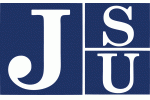 Coach Deion Sanders first full season at Jackson State went amazingly well. The shortened 2020 campaign finished with a 4-3 record and just a 3-2 mark in conference play. In 2021, the Tigers had a breakout season, finishing 9-0 in SWAC play and 11-2 overall. The goal this year is to do the one thing they could not do last season; win the Celebration Bowl.
2021 Record: 11-2, 8-0
2021 Postseason: Celebration Bowl vs. South Carolina State (L 10-31)
Coach: Deion Sanders (15-5 at Jackson State, 15-5 overall)
Offensive Coordinator: Brett Bartolone
Defensive Coordinator: Dennis Thurman
Returning Leaders:
Rushing: Santee Marshall, RB, 449 yards
Passing: Shedeur Sanders, QB, 3,231 yards
Receiving: Malachi Wideman, WR, 540 yards
Tackles: Aubrey Miller, LB, 109
Sacks: Aubrey Miller, LB, 6.5
Interceptions: Shilo Sanders, S, 4
Other Key Returnees: RB JD Martin, WR Trevonte Rucker, OL Tony Gray, S Cam'Ron Silmon-Craig, S John Huggins, LB Nyles Gaddy, DL Justin Ragin, DL Devonta Davis
Key Losses: RB Peytton Pickett, WR Keith Corbin III, WR Warren Newman, WR Josh Lanier, DL James Houston, LB Keonte Hampton, DL Antwan Owens, DB CJ Holmes, DB Al Young
Offense:
On the offense side of the ball, Coach Sanders largely kept the ball in the air. Quarterback Shedeur Sanders threw for an impressive 3,231 yards and 30 touchdowns with just eight interceptions. All of that came during his freshman year and Sanders will only get better with experience. The potential issue with the passing attack is the loss of Keith Corbin III, who caught a team high 69 passes for 921 yards. Malachi Wideman and Trevonte Rucker are both big play receivers, but Jackson State will need to find a few more options for Sanders to spread the ball around again in 2022. The ground game could improve and it should be better with the return of Santee Marshall and JD Martin.
Defense:
The Jackson State defense was amazing last season. It all fell apart a bit during the Celebration Bowl, but before that nobody scored more than three touchdowns against the Tigers. Even against FBS opponent Louisiana-Monroe, the Tigers lost by a score of 12-7 and held the Warhawks to four field-goals. The aggressive defense does have some key losses, but this team is getting deeper and more talented under Coach Sanders. Aubrey Miller will be the star of the unit after recording 109 tackles and 6.5 sacks a season ago. Nyles Gaddy, Justin Ragin and Devonta Davis will spend plenty of time in the opposing backfield. The secondary has a big-time playmaker in Shilo Sanders, who recorded a team high four interceptions.
The Bottom Line:
With no FBS program on the schedule, Jackson State will be eyeing perfection in 2022. Of course, that is not an easy task, but the schedule plays out nicely for the Tiger faithful to hold onto that hope. More realistically, Jackson State should win the SWAC again and get another shot at the Celebration Bowl.
Projected Postseason: Celebration Bowl
2021 Team Stats:
Rushing Offense: 88.1 (115th in nation, 12th in conference)
Passing Offense: 248.5 (28, 2)
Total Offense: 336.6 (85, 8)
Scoring Offense: 27.5 (50, 4)
Rushing Defense: 100.3 (10, 2)
Pass Defense: 157.1 (3, 1)
Total Defense: 257.4 (2, 1)
Scoring Defense: 14.8 (4, 1)
Turnover Margin: 0.31 (38, 4)
Sacks Allowed: 2.77 (101, 11)