The Class of 2021: Which Former College Stars Can Shine in the NFL This Season?
We are just a matter of weeks away from the new NFL campaign, and with the various training camps now in full swing already we're getting a sense of how each franchise will line-up when the curtain call comes in September.
For many, this will be the first time that they get a chance to see their team's new draft picks in action, and for those that don't follow college football closely this is a period where hype and pre-season optimism can reach all-time highs.
That said, as we've seen numerous times in the past, college picks and unheralded draft stars can hit the ground running in the NFL, and in that spirit here's a look at which college football graduates might just stand out the most in the 2021 campaign.
Trevor Lawrence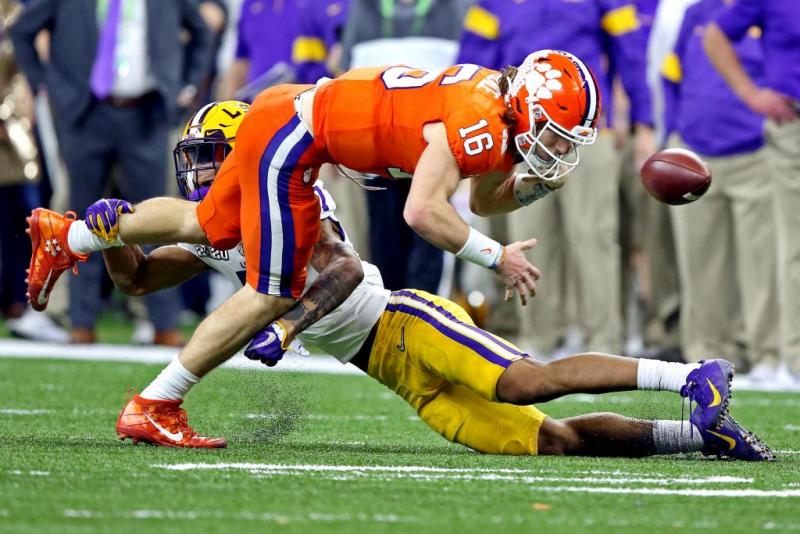 According to those in the know, Trevor Lawrence could be one of the most talented young men to ascend through the ranks of college football in years.
The quarterback shone at Clemson, as so many do, and he will walk into a Jacksonville Jaguars team desperate for a rebuild after winning just one game in AFC South last term.
Having won stacks of trophies at college and in high school, Lawrence is able to carry teams on his shoulders – hence why he's a good fit for the Jags, and having matured physically so that he now stands 6ft 6in he also boasts the credentials to stand up to the targeting he is likely to face from opposition defenders.
Being the number one draft pick would be pressure enough on anybody, but at the age of just 21 – and knowing all eyes will be on him as a quarterback – Lawrence will face a stern test of his credentials straight out of the gate.
For context, the Jaguars are priced at 50/1 to win the AFC this season according to the outright conference winner NFL odds 2021/22, with the Jets and the Texans considered to be the only franchises with less of a chance. That said, many are predicting an immediate improvement in fortunes, with the introduction of new coach Urban Meyer and the signing of Lawrence's old Clemson teammate Travis Etienne considered to be marked leaps forward.
Only time will tell of course, but Lawrence could well lead a Jacksonville revival this season.
DaVonta Smith
It's almost a shame to see crazy-talented national champions Alabama broken up, but that will be the case this season with the likes of DaVonta Smith, Mac Jones and Jaylen Waddle all heading for the bright lights of the NFL.
Each of that trio is expected to have a fine time of things in the big league, but it almost goes without saying that Smith – the elusive wide receiver – is the most likely to become a global star.
He won offensive MVP honors in the national championship game for his former college, and that in turn led to a somewhat surprise victory in the Heisman Trophy race.
But that's not to say the 22-year-old didn't deserve the accolade after recording school bests in touchdowns (23) and receiving yards (1,856), and like Lawrence he will be expected to be an instant star at his new employer.
If anybody needed an infusion of new offensive talent it's the Philadelphia Eagles, whose record of .281 last season indicates where they are at right now. A frustrating knee injury may prevent Smith from charging out of the blocks, but by the end of the campaign he is expected to improve the Eagles' attacking output quite considerably.
Kyle Pitts
For the first time in nearly five decades, a tight end was selected in the top five picks of the NFL Draft earlier this year.
And that prestigious vote of confidence went to Kyle Pitts, the John Mackey Award winner who had an outstanding season in 2020.
The former Florida Gator pouched 43 catches, without a single drop, to gain 770 yards, and contributed 12 touchdowns to his team's cause too – showing his versatility from the tight end position.
Standing 6ft 6in and weighing 248lbs, Pitts can run the 40-yard dash in 4.44 seconds… it's little wonder that one NFL GM was so effusive, if a little potty-mouthed, in his praise of the 20-year-old's physicality.
Starting for an Atlanta Falcons outfit that were amongst the competition's worst in 2020, Pitts – like Lawrence and Smith for that matter – will have ample opportunities to show he is among the very best college football graduates in the big league.