Jackson State Tigers
Overall Rank: #40
#2 SWAC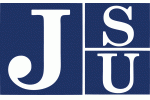 Year one of the Deion Sanders era started off pretty well. They beat Edward Waters and Mississippi Valley State easily and slipped past Grambling on the road. That turned out not to be the toughest three teams, but it was nice to get some wins. After that their fourth victory was not really a win at all and came as a default win over Alcorn State, who opted not to participate during the spring. But now that Coach Sanders has had some time to recruit, Jackson State has the talent to win the SWAC.
2020-21 Record: 4-3, 3-2
2020-21 Postseason: None
Coach: Deion Sanders (4-3 at Jackson State, 4-3 overall)
Offensive Coordinator: Michael Pollock, Jason Phillips
Defensive Coordinator: Dennis Thurman
Returning Leaders:
Rushing: Tyson Alexander, RB, 337 yards
Receiving: Corey Reed, WR, 325 yards
Tackles: Keonte Hampton, LB, 57
Sacks: Jaumonie Crain, DL, 2.0; Daelyn Dunn, LB, 2.0
Interceptions: 3 tied with 1
Other Key Returnees: WR Warren Newman, CB De'Jahn Warren, LB Aubrey Miller
Key Losses: QB Jalon Jones, QB Quincy Casey, WR Daylen Baldwin, DL Miqueal Pillow-Smiley, CB Alexander Shaw
Offense:
The lack of experience at quarterback is a potential problem, but Tigers fans should be excited anyway. Shedeur Sanders is the highest rated recruit in program history and was the 12th best quarterback recruit in the country according to ESPN. His only competition so far is Greyson Thompson, a transfer from North Texas who did not see a snap last season. Despite the transfer of Daylen Baldwin to Michigan, the talent at wide receiver will give Sanders plenty of options. Corey Reed is the top returning target after catching 27 passes for 325 yards last season, including a 120 yard outing against MVSU. Warren Newman and Christian Allen were regular contributors in the spring as well, but they will be pushed for playing time by the return of Daniel Crowell, the addition of Houston transfer Keith Corbin and a handful of talented newcomers. Tyson Alexander rushed for 394 yards on 62 carries last year and will be the leader of the ground game.
Defense:
The defense really struggled against the better competition in the SWAC. In their last three games, Jackson State allowed 35 points to Alabama State, 34 points to Southern and 52 points against Alabama A&M. The Tigers will rebuild around First Team All-SWAC linebackers Keonte Hampton and Aubrey Miller, but just about every other returning starter will get a lot of competition from a lot of Division I transfers, junior college transfers and talented freshmen.
The Bottom Line:
This will be an interesting team to watch. They are getting a lot of national coverage because of Deion Sanders, but he is using that exposure to bring in talented players. Are all those players ready to gel and turn this into a great team? We will see, but do not be surprised if it takes another year or two for everything to really come together.
Projected Postseason: None
2020-21 Team Stats:
Rushing Offense: 167.5 (28th in nation, 2nd in conference)
Passing Offense: 246.8 (26, 4)
Total Offense: 414.3 (20, 3)
Scoring Offense: 35.7 (10, 3)
Rushing Defense: 157.5 (59, 7)
Pass Defense: 220.7 (61, 6)
Total Defense: 378.2 (62, 6)
Scoring Defense: 26.0 (52, 5)
Turnover Margin: 0.67 (22, 2)
Sacks Allowed: 2.33 (65, 5)