Fairleigh Dickinson Knights
2020-2021 Overall Rank: #132
Conference Rank: #1 NEC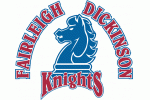 Each of the last five seasons Fairleigh Dickinson has either gone to the NCAA Tournament or finished 9-9 in NEC play. Last season was another one of those middle of the road 9-9 campaigns, but Coach Greg Herenda returns some key players who were part of the 2019 NCAA Tournament squad. With four starters returning and a handful of promising sophomores, the Knights will not just vastly improve on their 9-9 conference mark of 2019-2020, but compete for a NEC title and a trip to the tournament.
2019-20 Record: 11-19, 9-9
Coach: Greg Herenda
Coach Record: 92-127 at Fairleigh Dickinson, 217-206 overall
Key Departed Players:
Kaleb Bishop, Forward, 13.1 ppg
Bassel Saliba Jr, Guard, 1.9 ppg
Key Returning Players:
Jahlil Jenkins, Senior, Guard, 16.0 ppg
Xzavier Malone-Key, Senior, Guard, 12.3 ppg
Elyjah Williams, Senior, Forward, 11.8 ppg
Brandon Powell, Junior, Guard, 8.3 ppg
Devon Dunn, Sophomore, Guard, 7.6 ppg
Brandon Rush, Sophomore, Guard, 4.9 ppg
Marc Dadika, Sophomore, Forward, 1.6 ppg
Daniel Rodriguez, Sophomore, Forward, 1.2 ppg
Callum Baker, Sophomore, Guard, 0.6 ppg
Key New Players:
Joe Munden Jr, Freshman, Guard
Pier-Olivier Racine, Freshman, Forward
John Square Jr, Freshman, Forward
Projection:
The backcourt duo of Jahlil Jenkins and Xzaver Malone-Key will lead the way. Jenkins is the heart and soul of the team, tallying a team high 16.0 points and 3.9 assists last season. He knocked down a team high 53 three-pointers at a 39.8 percent clip too. Malone-Key is a good shooter also, but he took a step back in that department during his junior campaign. He still managed to average 12.3 points per game and it was very encouraging to see him increase his scoring total while relying less on the long ball. Malone-Key shot less from long range in part due to the emergence of Brandon Powell and Devon Dunn. Both hit over 41 percent of their attempts from beyond the arc and are ready to continue that role in 2020-2021. The man in the middle will be Elyjah Williams, who recorded 11.8 points, 7.3 rebounds and 1.3 blocks as a junior. The Knights will miss Kaleb Bishop though and this group could be forced to play smaller than they did last season. That could hurt on the glass, especially for a team that had a -2.4 rebounding margin even with some decent size. Sophomores Marc Dadika and Daniel Rodriguez and a couple incoming freshmen will need to step up right away and at least provide some depth even if Coach Herenda opts to run a four guard lineup around Williams in the paint.
Projected Postseason Tournament:
NCAA
By the Numbers:
Scoring Offense: 72.2 (134th in nation, 4th in conference)
Scoring Defense: 74.5 (293, 7)
Field-Goal Percentage: 45.2 (96, 2)
Field-Goal Defense: 44.9 (277, 8)
Three-Point Field Goals Per Game: 7.4 (161, 5)
Three-Point Field-Goal Percentage: 35.7 (57, 4)
Free-Throw Percentage: 72.3 (124, 5)
Rebound Margin: -2.4 (286, 8)
Assists Per Game: 11.9 (271, 7)
Turnovers Per Game: 13.0 (168, 5)