LSU Tigers
Overall Rank: #4
#2 SEC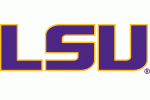 LSU put together a dominant 2019 season as they were lights out on offense thanks to Heisman Trophy winner Joe Burrow and an explosive cast of skill players that executed Joe Brady's offense perfectly. In the College Football Playoff is when the Tigers really put an exclamation point on the season. They destroyed Oklahoma in the semifinals at the Peach Bowl 63-28 and then blew out Clemson 42-25. Now, it is going to fun to see how LSU responds with a big, huge target on their back as the defending national champions as they will be everyone's Super Bowl, if you will, during the 2020 season.
2019 Record: 15-0, 8-0
2019 Bowl: College Football Playoff Semifinal Peach Bowl vs. Oklahoma (63-28 W), College Football Playoff National Championship vs. Clemson (42-25 W)
Coach: Ed Orgeron ( 40-9 at LSU, 56-36 overall)
Offensive Coordinator: Steve Ensiminger
Defensive Coordinator: Bo Pelini
Returning Leaders:
Rushing: Tryon Davis-Price, RB, 295 yards
Passing: Myles Brennan, QB, 353 yards
Receiving: Ja'Marr Chase, WR, 1,780 yards
Tackles: JaCoby Stevens, S, 113
Sacks: JaCoby Stevens, S, 5.0
Interceptions: Derek Stingley Jr., CB, 6
Other Key Returnees: RB Chris Curry, WR Terrace Marshall Jr., WR Racey McMath, LB Damone Clark, S Kary Vincent Jr., DL Neil Farrell Jr., NT Tyler Shelvin, OL Ed Ingram, OL Austin Deculus, RB John Emery Jr.
Key Losses: QB Joe Burrow, RB Clyde Edwards-Helaire, OLB K'Lavon Chaisson, WR Justin Jefferson, LB Patrick Queen, S Grant Delpit, CB Kristian Fulton, OL Damien Lewis, C Lloyd Cushenberry III, LB Jacob Phillips, OL Saahdiq Charles, DL Rashard Lawrence, LS Blake Ferguson, TE Stephen Sullivan, TE Thaddeus Moss
Offense:
Myles Brennan has a tall task ahead of him in 2020 as he will be expected to take over at quarterback following Joe Burrow. Brennan was a very highly regarded player coming out of high school and did play in mop up type situations. It will be interesting to watch Brennan forge his own identity as the starting quarterback and win over his teammates as the leader of the team. Ja'Marr Chase will give Brennan one heckuva of a dynamic playmaking asset heading into the 2020 season. Chase recorded 1,780 receiving yards and ten touchdowns in 2019. Terrace Marshall Jr. should be the number two receiver in 2020 as he caught passes for 671 yards and thirteen touchdowns. Tryon Davis-Price is the leading returning rusher from last season with 295 yards. Davis-Price and several other running backs will have a big challenge as the production of Clyde Edwards-Helaire will be tough to replacement. Scott Linehan was brought into replace Joe Brady as passing game coordinator to replace Joe Brady, who left for the Carolina Panthers to be their offensive coordinator. Linehan has plenty of experience as a former NFL head coach and offensive coordinator, along with a successful run of college coaching at places like Washington.
Defense:
Bo Pelini will take over as defensive coordinator for the 2020 season in what will be his second stint in this role for the Tigers. Pelini was the defensive coordinator for LSU from 2005-07 and most recently was the head coach at Youngstown State. There will be plenty of work for Pelini to do right off the bat as the Tigers will need to quickly reload the defense as they lost several starters to the 2020 NFL Draft. Derrick Stingley Jr., Kary Vincent Jr. and JaCoby Stevens will lead a secondary that helped LSU end up with 21 interceptions in 2019. Stingley picked off six passes and had 15 pass breakups, which is outstanding. Vincent Jr. had four interceptions and nine pass breakups to go along with 47 tackles. Stevens had 92 tackles, five sacks, three interceptions, and six pass breakups last season. Neil Farrell Jr. and Tyler Shelvin will be back along the defensive line as both guys were very productive in their respective roles.
The Bottom Line:
UT San-Antonio and Texas will visit Tiger Stadium in the first two weeks to kickoff a very favorable early season schedule for the Tigers. A trip to Gainesville on October 10 to face Florida will be the first really big test of the SEC schedule as LSU beat the Gators 42-28 last season. Alabama will come to Baton Rouge on November 7 for a chance for revenge. These two teams played a 46-41 thriller in Tuscaloosa where LSU outlasted the Crimson Tide as both teams combined for 1,100 total yards and 51 first downs. The final two games of the season are also potential landmines for the Tigers as they play on the road at Auburn and Texas A&M. In the end, it won't be easy by LSU, but they should do just enough to sneak back into the College Football Playoff for a second straight season.
2019 Team Stats:
Rushing Offense: 166.9 (60th in nation, 13th in conference)
Passing Offense: 401.6 (2, 1)
Total Offense: 568.5 (1, 1)
Scoring Offense: 48.4 (1, 1)
Rushing Defense: 120.8 (21, 3)
Pass Defense: 222.7 (59, 9)
Total Defense: 343.5 (31, 9)
Scoring Defense: 21.9 (32, 8)
Turnover Margin: 0.67 (15, 2)
Sacks Allowed: 2.33 (86, 11)
Madness 2020 NFL Draft Rankings:
#4 Ja'Marr Chase

#65 Jabril Cox