UCF Knights
Overall Rank: #30
#3 American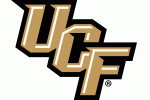 UCF was arguably the best three-loss team in all of college football in 2019 as they lost all three game by a combined seven points enroute to a ten-win season. Head Coach Josh Heupel and his staff have seamlessly picked up from where former Coach Scott Frost left the program back in 2018. Looking ahead to 2020, the key for Heupel and his staff is to continue to find a way to maintain this high level of consistency and keep the Knights in contention for another double-digit win season.
2019 Record: 10-3, 6-2
2019 Bowl: Bad Boy Mowers Gasparilla Bowl vs. Marshall (38-28 W)
Coach: Josh Heupel (22-4 at UCF, 22-4 overall)
Offensive Coordinator: Alex Golesh and Anthony Tucker
Defensive Coordinator: Randy Shannon
Returning Leaders:
Rushing: Otis Anderson, RB, 726 yards
Passing: Dillon Gabriel, QB, 3,653 yards
Receiving: Tre Nixon WR, 830 yards
Tackles: Richie Grant, DB, 78
Sacks: Kenny Turnier, DL, 3.5
Interceptions: Antwan Collier, DB, 4
Other Key Returnees: RB Bentavious Thompson, RB Greg McCrae, QB Darriel Mack Jr., WR Marlon Williams, WR Jacob Harris, DB Aaron Robinson, LB Eriq Gilyard, LB Eric Mitchell, P Andrew Osteen, OL Samuel Jackson, OL Cole Schneider, OL Parker Boudreau, TE Jake Hescock, DL Randy Charlton, DL Kaila Davis, WR Amari Johnson, DL Anthony Montalvo
Key Losses: WR Gabriel Davis, RB Adrian Killins Jr., LB Nate Evans, DB Nevelle Clarke, K Dylan Barnas, DL Brendon Hayes, OL Jake Brown, OL Jordan Johnson
Offense:
Dillon Gabriel will be back at the controls of the offense at quarterback this fall. Gabriel had a strong freshman season as he threw for 3,653 yards, 29 touchdowns, and seven interceptions. One thing that will help Gabriel moving forward into his sophomore season will be to boost up his completion percentage from 59.3 percent to around the 65 percent level. If Gabriel can accomplish that it will take pressure off Greg McCrae and Otis Anderson in the running game and number one wide receiver Tre Nixon. McCrae and Anderson combined to rush for 1,255 yards, and 12 rushing touchdowns. The offensive line returns pretty much intact as Samuel Jackson, Cole Schneider, and Parker Boudreau will anchor this group heading into the 2020 season. With an experienced offensive line like this you can expect UCF to average well over 500 yards of total offense again without too much difficulty.
Defense:
Pass defense is a definite strength of the Knights as they limited opposing teams to just 199.5 yards per game last season. Richie Grant is the leading returning tackler from 2019 with 78 tackles to go along with one interception and eight pass breakups. Antwan Collier is another great playmaker in the secondary. He had four interceptions, two fumble recoveries, and six pass breakups. Aaron Robinson did a nice job in 2019 of making plays in the backfield as he had 5.5 tackles for loss and picked off three passes as well. Eric Mitchell and Eric Gilyard will have the task of replacing Nate Evans' production at linebacker. Evans led the UCF defense with 112 tackles and 13 tackles for loss in 2019. Mitchell and Gilyard combined for 154 tackles, 16 tackles for loss, one interception, and one fumble recovery so needless to say these guys have the potential to make plenty of big plays. Kenny Turnier is back along the defensive front and he had 3.5 sacks and 13.5 tackles for loss so his ability to continually disrupt the opposing offensive lines at an even higher level in 2020 will be fun to watch,
The Bottom Line:
The Knights will have a great opportunity to make a statement to the college football world in the season opener against a North Carolina team that should be a top 25 team this season. A trip to Georgia Tech in week three will be an interesting one as the Yellow Jackets should be a vastly improved team heading into the second season of the Geoff Collins era. The two key games on the conference schedule for the Knights will take place on October 16th against Memphis at the Liberty Bowl and on November 21st when Cincinnati comes to town. If UCF can win both of those games, then they would be in the driver's seat to win the league. Bottom line look for UCF to contend for the conference title, but just narrowly missing out on winning the AAC. But they will still win at least nine or ten games in 2020.
2019 Team Stats:
Rushing Offense: 223.8 (19th in nation, 3rd in conference)
Passing Offense: 316.7 (8, 1)
Total Offense: 540.5 (2, 1)
Scoring Offense: 43.4 (5, 1)
Rushing Defense: 146.6 (53, 3)
Pass Defense: 199.5 (26, 3)
Total Defense: 346.1 (32, 2)
Scoring Defense: 23.0 (41, 3)
Turnover Margin: 0.46 (27, 1)
Sacks Allowed: 1.85 (53, 5)
Madness 2020 NFL Draft Rankings:
#42 Richie Grant