TCU Horned Frogs
Overall Rank: #31
#5 Big 12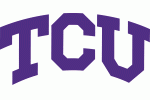 Last season TCU missed out on a bowl game for the just the second time since 2005. The year after those two bowl misses, the Horned Frogs went 11-1 and 12-1 so TCU fans can enter the 2020 season with some hope. But last season did not go well. The offense was inconsistent and that needs to change if TCU is going to be a serious competitor for a Big 12 title.
2019 Record: 5-7, 3-6
2019 Bowl: None
Coach: Gary Patterson (172-70 at TCU, 172-70 overall)
Offensive Coordinator: Sonny Cumbie
Defensive Coordinator: Chad Glasgow
Returning Leaders:
Rushing: Max Duggan, QB, 555 yards
Passing: Max Duggan, QB, 2,077 yards
Receiving: Taye Barber, WR, 372 yards
Tackles: Garret Wallow, LB, 125
Sacks: Garret Wallow, LB, 3.5
Interceptions: Ar'Darius Washington, S, 5
Other Key Returnees: WR Te'Vailance Hunt, TE Pro Wells, S Trevon Moehrig, DT Corey Bethley
Key Losses: RB Darius Anderson, RB Sewo Olonilua, WR Jalen Reagor, S Vernon Scott, DB Jeff Gladney, DL Ross Blacklock, K Jonathan Song
Offense:
TCU ranked ninth in the Big 12 in passing offense. Max Duggan threw for just 2,077 yards and 15 touchdowns. But Duggan was just a freshman and he has a ton of potential. He will need to be more consistent and cut back on his ten interceptions. Duggan can even do plenty of damage with his legs and he rushed for 555 yards and six touchdowns. Jalen Reagor was Duggan's favorite target last season, but he will need to find a new one after Reagor was selected in the first round of the 2020 NFL Draft. Taye Barber and Te'Vailance had their moments last season and tight end Pro Wells was the only other receiver besides Reagor to catch more than one touchdown pass. The biggest concern on offense could be at running back. Darius Anderson and Sewo Olonilua are gone and TCU will likely have a running back by committee. And behind an inexperienced offensive line, the ground game could prove to the Achilles heel of the TCU offense.
Defense:
The defense performed well last season, ranking first in the conference in total defense. There are some big holes to fill though. In the front four Ross Blacklock will be missed, but the Horned Frogs do have a lot of options on the line. The problem is TCU had a very ineffective pass rush last season. Garrett Wallow tied for a team high 3.5 sacks. Wallow is a great linebacker and tallied a team high 125 tackles and 18.0 tackles-for-loss, but TCU's defense will suffer if the front four cannot get consistent pressure on the quarterback. A lack of a pass rush will put a lot of pressure on an inexperienced secondary. Cornerbacks Jeff Gladney, a first round draft pick, and Julius Lewis need to be replaced. The return of Noah Daniels, who missed last season with an injury, is a good place to start and safety Ar'Darius Washington is the best playmaker on the defense.
The Bottom Line:
It seems quite unlikely that TCU will follow up a losing season with a one-loss season yet again, but that was the case in 2005 and 2014 as well. Coach Gary Patterson has been down this road with great success before. Duggan can carry this offense and if the defense can find a pass rushing threat or two, TCU could be a pleasant surprise in the Big 12.
2019 Team Stats:
Rushing Offense: 204.0 (29th in nation, 3rd in conference)
Passing Offense: 203.7 (90, 9)
Total Offense: 407.7 (62, 7)
Scoring Offense: 30.3 (55, 7)
Rushing Defense: 137.3 (39, 2)
Pass Defense: 199.7 (27, 1)
Total Defense: 336.9 (27, 1)
Scoring Defense: 26.4 (57, 4)
Turnover Margin: 0.00 (61, 5)
Sacks Allowed: 2.50 (99, 8)
Madness 2020 NFL Draft Rankings:
#67 Trevon Moehring

#72 Garret Wallow