California Golden Bears
Overall Rank: #42
#7 Pac-12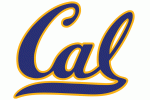 Cal started the 2019 campaign 4-0 with wins at Washington and Ole Miss. They lost their next four though, but managed to finish strong with victories over Stanford, UCLA and Illinois in the RedBox Bowl. That was a great way to end the season and if Coach Justin Wilcox's team can find some offense, this could be a very dangerous team.
2019 Record: 8-5, 4-5
2019 Bowl: RedBox Bowl vs. Illinois (W 35-20)
Coach: Justin Wilcox (20-18 at California, 20-18 overall)
Offensive Coordinator: Bill Musgrave
Defensive Coordinator: Peter Simon, Tim DeRuyter
Returning Leaders:
Rushing: Christopher Brown Jr, RB, 914 yards
Passing: Chase Garbers, QB, 1,772 yards
Receiving: Nikko Remigio, WR, 513 yards
Tackles: Kuony Deng, LB, 119
Sacks: Cameron Goode, LB, 9.5
Interceptions: Camryn Bynum, CB, 1; Daniel Scott, S, 1
Other Key Returnees: RB Marcel Dancy, QB Devon Modster, WR Makai Polk, WR Kekoa Crawford, OL Jake Curhan, DL Luc Bequette, S Elijah Hicks, DL Zeandae Johnson
Key Losses: WR Jordan Duncan, LB Evan Weaver, DB Jaylinn Hawkins, DB Ashtyn Davis
Offense:
The Golden Bears ranked 117th in the nation in total offense, tallying just 328.5 yards per game. Injuries were part of the problem and now the hope is that some staff changes will shake up the unit. The new staff will have some experienced players to work with, including quarterback Chase Garbers. Garbers was one of those players who missed time with an injury, but in nine games he threw for 1,772 yards, 14 touchdowns and just three interceptions. Those are some solid numbers and most of his favorite targets are back as well. Nikko Remigio was the top receiver last season, catching 38 passes for 513 yards and Makai Polk and Kekoa Crawford are more than capable of making a big impact. The one place Cal was not last in the Pac-12 on offense was on the ground. Christopher Brown rushed for 914 yards and eight scores and he will again lead what should be a solid rushing attack.
Defense:
Over the last few years Cal has turned into a program known for their defense. Last season was no different and, with eight starters returning, this year should be good too. The three starters lost are big ones though, most notably linebacker Evan Weaver who led the nation with 182 tackles. Also gone are safeties Jaylinn Hawkins and Ashtyn Davis, who accounted for five of the team's eight interceptions. Linebacker Kuony Deng will be the new tackle leader after tallying 119 last season and the pass rush will be in great shape with linebacker Cameron Goode leading the way.
The Bottom Line:
As long as Garbers can stay healthy, Cal has the potential for a big season. The offense has more talent than their terrible numbers from 2019 would indicate and if the pieces come together, they will take a huge step forward. And even if they struggle again, the Bears defense will carry the program to another bowl appearance.
2019 Team Stats:
Rushing Offense: 131.5 (104th in nation, 8th in conference)
Passing Offense: 197.0 (99, 12)
Total Offense: 328.5 (117, 12)
Scoring Offense: 21.2 (112, 12)
Rushing Defense: 126.3 (27, 4)
Pass Defense: 264.2 (112, 5)
Total Defense: 390.5 (65, 4)
Scoring Defense: 21.9 (33, 4)
Turnover Margin: 0.23 (46, 7)
Sacks Allowed: 3.62 (124, 12)