Michigan Wolverines
Overall Rank: #15
Conference Rank: #2 Big Ten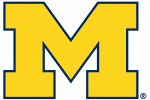 In 2019, the Michigan Wolverines received a #15 seed into the NCAA Tournament, before being upset in the Ann Arbor Regional by James Madison. Michigan struggled out of the regular season gate, starting 6-8 before going 34-3 to finish the regular season and winning both the Big Ten regular season and tournament crowns. The Wolverines were led by five seniors in the field with Faith Canfield earning All-Big Ten Honors, and Natalie Peters and Alex Sobczak being named second team All-Big Ten. Freshman Lexie Blair also earned All Big-Ten accolades. In the circle, sophomore Meghan Beaubien made All-Big Ten for her performance as well.
2019: 45-13, 22-1
2019 Postseason: NCAA
Coach: Carol Hutchins
Key Departed Players:
Faith Canfield 2B, .404 BA, 9 HR, 38 RBI
Natalie Peters CF, .352 BA, 1 HR, 31 RBI, 15 SB
Alex Sobczak 1B, .336 BA, 10 HR, 42 RBI
Mackenzie Nemitz DP, .288 BA, 5 HR, 31 RBI
Katie Alexander C, .280 BA, 10 HR, 26 RBI
Key Returning Players:
Meghan Beaubien LHP, 1.87 ERA, 30-6 W/L, 228.1 IP, 229 SO
Alex Storako RHP, 2.02 ERA, 14-6 W/L, 142.1 IP, 190 SO
Lexie Blair LF, .406 BA, 6 HR, 54 RBI, 11 SB
Natalie Rodriguez SS, .303 BA, 1 HR, 9 RBI, 12 SB
Projection:
The top of the Big Ten is improving. Coach Carol Hutchins' defending conference champions will be battling Minnesota and Northwestern for the 2020 Big Ten crown. Hutchins is the all-time leader in NCAA Division I wins with 1,571. The Wolverines will have to reload with the five seniors departing. Fortunately, Michigan returns their entire pitching staff. Junior lefty Meghan Beaubien proved she can be most anyone's ace last year. Sophomore right-hander Alex Sorako was not far behind Beaubien. Sophomore leftfielder Lexie Blair will lead returnees in the field after hitting .406 as a freshman to lead the Wolverines. Junior shortstop Natalie Rodriguez will hold down the left side of the infield with senior third baseman Madison Uden. A key position is catcher and who will replace Katie Alexander behind the plate. Sophomore Hannah Carson is the likely incumbent, having started eight games last year as catcher with a .296 batting average. The rest of the positions are wide open, but Coach Hutchins will be up to the task of filling the holes. While it will be a challenge to win the Big Ten title, Michigan should expect a seed in the NCAA Tournament again in 2020 with the expectations to make it to the Super Regionals.