Charleston Cougars
2019-2020 Overall Rank: #90
Conference Rank: #1 CAA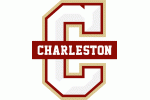 It took Coach Earl Grant a couple seasons to turn around the Charleston program, but now they have turned into a very consistent and dangerous team in the CAA. The Cougars have won at least 24 games each of the last three seasons and reached the NIT and NCAA Tournament in that span. Last season the team was shut out of the postseason, but still finished third in the CAA. With Grant Riller and his 21.9 points and 4.1 assists per game returning, this is a group that can make a strong push for another NCAA Tournament berth.
2018-19 Record: 24-9, 12-6
2018-19 Postseason: None
Coach: Earl Grant
Coach Record: 101-65 at Charleston, 101-65 overall
Key Departed Players:
Jarrell Brantley, Forward, 19.4 ppg
Marquise Pointer, Guard, 5.0 ppg
Nick Harris, Forward, 3.2 ppg
Key Returning Players:
Grant Riller, Senior, Guard, 21.9 ppg
Brevin Galloway, Junior, Guard, 7.9 ppg
Zep Jasper, Sophomore, Guard, 5.4 ppg
Jaylen McManus, Senior, Forward, 4.7 ppg
Sam Miller, Senior, Forward, 4.7 ppg
Jaylen Richard, Sophomore, Guard, 4.1 ppg
Samba Ndiaye, Junior, Center, 2.0 ppg
Quan McCluney, Sophomore, Guard, 1.3 ppg
Osinachi Smart, Junior, Forward/Center, 0.2 ppg
Key New Players:
Trevon Reddish, Guard, Freshman
Brenden Tucker, Guard, Freshman
Dontavious King, Forward, Freshman
DeAngelo Epps, Forward, Freshman
Projection:
The key for this team will be finding the pieces to fill in around Riller. Three starters may be gone, including Jarrell Brantley, but there are many role-players from a season ago who are ready to step up and play a much bigger role in 2019-2020. Brevin Galloway was the team's third scoring threat last year, averaging 7.9 points per game. Zep Jasper and Jaylen Richard saw some quality minutes as freshmen and will be asked to do more this season. If Jasper can keep shooting as efficiently as he did last season, he will be a double digit scorer as a sophomore. Jaylen McManus and Sam Miller have the difficult task of replacing Brantley in the paint. Those two are experienced seniors, but those are big shoes to fill. Coach Grant has also brought in a talented recruiting class. Dontavious King could make the biggest impact, but keep an eye on Trevon Reddish and Brenden Tucker as well. The Cougars have the experience to have another great season, but if they can get major production from a freshman or two, Charleston will have all the pieces they need to reach the NCAA Tournament.
Projected Postseason Tournament:
NCAA
By the Numbers:
Scoring Offense: 74.3 (121st in nation, 6th in conference)
Scoring Defense: 68.6 (96, 1)
Field-Goal Percentage: 48.3 (17, 2)
Field-Goal Defense: 44.7 (230, 3)
Three-Point Field Goals Per Game: 6.9 (258, 9)
Three-Point Field-Goal Percentage: 34.0 (206, 9)
Free-Throw Percentage: 76.4 (15, 2)
Rebound Margin: 0.5 (176, 5)
Assists Per Game: 11.7 (287, 9)
Turnovers Per Game: 10.5 (18, 2)
Madness 2020 NBA Draft Rankings:
#58 Grant Riller