Pittsburgh Panthers
2019-2020 Overall Rank: #92
Conference Rank: #11 ACC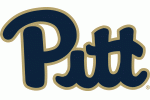 After making the NCAA Tournament 13 out of 15 seasons from 2001-2016, Pittsburgh has failed to reach the Big Dance for three consecutive seasons now. It will likely be at least another year before that streak ends as Jeff Capel is only entering year two as Pitt head coach. There is still reason for optimism for Pitt this season, though. The Panthers have a mostly young roster with potential to easily surpass their three ACC wins from a season ago. Led by ACC All-Freshman member Xavier Johnson, Pitt will be a pesky team that could upset some ACC powerhouses this year.
2018-19 Record: 14-19, 3-15
2018-19 Postseason: None
Coach: Jeff Capel
Coach Record: 14-19 at Pittsburgh, 189-129 overall
Key Departed Players:
Jared Wilson-Frame, Forward, 12.7 ppg
Sidy N'Dir, Guard, 5.9 ppg
Malik Ellison, Forward, 5.8 ppg
Khameron Davis, Guard, 2.5 ppg
Key Returning Players:
Xavier Johnson, Sophomore, Guard, 15.5 ppg
Trey McGowens, Sophomore, Guard, 11.6 ppg
Au'Diese Toney, Sophomore, Forward, 7.5 ppg
Terrell Brown, Junior, Forward, 5.7 ppg
Kene Chukwuka, Senior, Forward, 3.9 ppg
Samson George, Junior, Forward, 1.2 ppg
Key New Players:
Justin Champagnie, Freshman, Forward
Karim Coulibaly, Freshman, Forward
Gerald Drumgoole, Freshman, Forward
Eric Hamilton, Senior, Forward, Transfer from UNC Greensboro
Ryan Murphy, Junior, Guard, Transfer from Junior College
Projection:
Xavier Johnson, Trey McGowens and Au'Diese Toney all had solid freshman seasons and should be even better as sophomores. Johnson made the ACC All-Freshman team behind 15.5 points, 4.5 assists, 3.9 rebounds and 1.3 steals. Johnson is on the NBA radar already and could become an All-ACC player and an NBA Draft pick with a strong sophomore campaign. McGowens is also poised for a breakout sophomore year after he averaged 11.6 points, 3.2 rebounds, 1.7 assists and 1.9 steals last year. Even as underclassmen, Johnson and McGowens give Pitt one of the top backcourts in the ACC. Toney wasn't quite as productive, but still had a quality freshman season. He started 28 games and averaged 7.5 points and 5.6 rebounds. Terrell Brown started 16 games as a sophomore and could become a full-time starter this season. Brown averaged 5.7 points, 4.5 rebounds and was fourth in the ACC with 1.8 blocks per game. Kene Chukwuka is also back after starting 17 games last season and averaging 3.9 points and 3.5 rebounds. Eric Hamilton will add some much-needed experience to the roster as a grad transfer from UNC Greensboro. Hamilton spent his first two seasons at Wichita State but got scarce playing time. In his one year at UNC Greensboro, Hamilton played 16.3 minutes per game and averaged 6.1 points and 4.4 rebounds. Ryan Murphy is a junior college transfer who spent one season at Charlotte before playing juco ball. Murphy averaged 18.5 points last year and though his percentages were low, he did shoot 40% from three during his season at Charlotte. Pitt also has three freshmen joining the team, highlighted by four-star recruit Gerald Drumgoole. In the behemoth that is the ACC, Pittsburgh will certainly have their hands full trying to compete on a nightly basis. However, with young talent like Xavier Johnson and Trey McGowens and a promising coach in Jeff Capel, the Panthers won't be an easy win on their opponent's schedule. Though still likely a year away from NCAA Tournament consideration, things are starting to look optimistic for Pittsburgh basketball.
Projected Postseason Tournament: CBI/CIT
By the Numbers:
Scoring Offense: 69.9 (252nd in nation, 10th in conference)
Scoring Defense: 68.7 (100, 9)
Field-Goal Percentage: 41.8 (302, 13)
Field-Goal Defense: 40.9 (36, 9)
Three-Point Field Goals Per Game: 6.8 (264, 12)
Three-Point Field-Goal Percentage: 33.1 (245, 9)
Free-Throw Percentage: 69.7 (206, 12)
Rebound Margin: -0.1 (200, 10)
Assists Per Game: 11.7 (287, 14)
Turnovers Per Game: 13.6 (241, 14)
Madness 2019 Men's Basketball Recruit Rankings:
#123 Gerald Drumgoole