Murray State Racers
2019-2020 Overall Rank: #96
Conference Rank: #2 OVC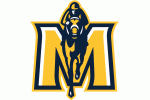 Murray State made their second consecutive trip to the NCAA Tournament last season. The Racers were the story of the first round as they defeated 5-seed Marquette in dominating fashion. Murray State was in the headlines all season though, because of sophomore phenom Ja Morant. Morant was the most exciting player in college basketball last year not named Zion. However, Morant became the second overall pick in the NBA Draft and second-leading scorer Shaq Buchanan is gone as well. Murray State still has a lot of players returning from last season, but a big chunk of production is gone.
2018-19 Record: 28-5, 16-2
2018-19 Postseason: NCAA Tournament
Coach: Matt McMahon
Coach Record: 87-42 at Murray State, 87-42 overall
Key Departed Players:
Ja Morant, Guard, 24.5 ppg
Shaq Buchanan, Guard, 13.0
Mike Davis, Forward, 3.2 ppg
Brion Sanchious, Forward, 2.7 ppg
Jalen Johnson, Guard, 0.7 ppg
Key Returning Players:
Tevin Brown, Sophomore, Guard, 11.8 ppg
Darnell Cowart, Senior, Center, 10.3 ppg
Anthony Smith, Senior, Forward, 7.6 ppg
K.J. Williams, Sophomore, Center, 7.6 ppg
Devin Gilmore, Junior, Forward, 3.6 ppg
Jaiveon Eaves, Senior, Guard, 3.5 ppg
Brion Whitley, Junior, Forward, 3.0 ppg
DaQuan Smith, RS Freshman, Guard, 1.0 ppg
Key New Players:
Chico Carter, Freshman, Guard
Jason Holliday, Junior, Guard, Transfer from Junior College
Noah Kamba, Freshman, Guard
Demond Robinson, Freshman, Forward
Matthew Smith, Freshman, Forward
Projection:
With Morant and Buchanan departed, Tevin Brown and Darnell Cowart will be looked upon to become the star players at Murray State in 2019-20. Brown started all 33 games as a freshman and averaged 11.8 points, 4.7 rebounds, 2.3 assists and 1.1 steals. Brown also shot 37% from three-point range on 7.3 attempts per game. As a sophomore, Brown is a prime breakout candidate and should be one of the best players in the conference. Cowart had a strong debut season with the Racers, averaging 10.3 points, 6.5 rebounds and 1.1 assists. Cowart started the final 13 games of the season and was big for Murray State down the stretch. Cowart made the OVC All-Newcomer team and should be in the mix for an all-conference selection this year as a full-time starter. K.J. Williams had a solid freshman campaign making 22 starts and averaging 7.6 points and 4.7 rebounds. Williams and Cowart should make up one of the top frontcourts in the OVC. Anthony Smith is a redshirt senior who was injured after just five games last year. In those five games, Smith averaged 7.6 points and 5.0 rebounds. Reserve players Devin Gilmore, Jaiveon Eaves and Brion Whitley are all back as well. DaQuan Smith is a redshirt freshman this year, but he did see time in three games last season before redshirting due to injury. Jason Holliday is a 6-5 guard who is transferring in from junior college. Holliday averaged 16.8 points, 7.6 rebounds and 2.2 steals per game last season. Holliday will join four freshmen as newcomers to the Murray State roster. Despite returning several rotation players from a year ago, Murray State will look like a new team due to the departures of Ja Morant and Shaq Buchanan. However, Matt McMahon has become a top coach in the OVC, and he has some talented pieces to work with on this roster. Murray State should be right at the top of the conference race yet again in 2019-20.
Projected Postseason Tournament: CBI/CIT
By the Numbers:
Scoring Offense: 82.6 (14th in nation, 3rd in conference)
Scoring Defense: 68.3 (87, 1)
Field-Goal Percentage: 49.2 (9, 2)
Field-Goal Defense: 41.1 (43, 1)
Three-Point Field Goals Per Game: 7.8 (165, 9)
Three-Point Field-Goal Percentage: 35.3 (129, 5)
Free-Throw Percentage: 73.3 (86, 4)
Rebound Margin: 3.2 (79, 3)
Assists Per Game: 17.9 (5, 2)
Turnovers Per Game: 12.1 (98, 3)