UCF Knights
Overall Rank: #25
#1 American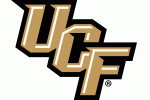 UCF did not miss a beat in 2018 under the direction of first year head coach Josh Heupel as the Knights ran the table once again in the regular season. The bowl game provided a different result as UCF battled LSU well out at the Fiesta Bowl, but lost to the Tigers 40-32. Despite the loss of quarterback McKenzie Milton for this season due to a horrific knee injury in the regular season finale against UzdF, the Knights are loaded offensively at the skill positions. They have set themselves apart from the rest of the Group of Five schools as the best of that bunch.
2018 Record: 12-1, 8-0
2018 Bowl: Fiesta Bowl vs. LSU (32--40 L)
Coach: Josh Heupel, (12-1 at UCF, 12-1 overall)
Offensive Coordinator: Josh Heupel
Defensive Coordinator: Randy Shannon
Returning Leaders:
Rushing: Greg McCrae, RB, 1,182 yards
Passing: Darriel Mack Jr., QB, 619 yards
Receiving: Gabriel Davis, WR, 815 yards
Tackles: Richie Grant, S, 109
Sacks: Brendon Hayes, DE, 3.0
Interceptions: Richie Grant, S, 6
Other Key Returnees: WR Otis Anderson, WR Tre Nixon, LT Jake Brown, C Jordan Johnson, RG Cole Schneider, RB Adrian Killins Jr., LB Nate Evans, CB Brandon Moore, CB Nevelle Clarke
Key Losses: OL Wyatt Miller, OL Tyler Hudanick, DL Titus Davis, DL AJ Wooten, DL Joey Connors, DL Trysten Hill, S Kyle Gibson
Offense:
The quarterback position has to be sorted out as Notre Dame transfer Brandon Wimbush is in the driver seat to start at quarterback with the injury to Darriel Mack Jr. Dillon Gabriel is also in the mix at quarterback to challenge Wimbush for the starting job. Greg McCrae and Adrian Killins Jr. will form a great 1-2 punch at running back as they both provide a nice combo of power and speed. Otis Anderson is another excellent utility type of player that can cause matchup problems for opposing defenses. Gabriel Davis will be able to stretch defenses out at wide receiver along with Tre Nixon. Lots of experience returns up front along the offensive line as four starters are back, led by seniors Jake Brown and Jordan Johnson.
Defense:
In order for UCF to get back to a New Year's Six Bowl game in 2019 they will need to replace the majority of their defensive front. Brendon Hayes collected three sacks as one of the edge rushers in 2018 and will need help from the likes of Cam Goode, Randy Charlton, and Jalen Pinckney. Richie Grant leads a secondary unit that will be counted on heavily to cause turnovers all year long. Grant had 109 tackles and six interceptions last season as a safety and that nose for the football, along with his leadership, will be vital keys to success for the Knights in 2019. Brandon Moore and Nevelle Clark have the look of lockdown cornerbacks and they will need to be this season as teams are going to try to avoid dealing with Grant in the passing game. Nate Evans is back at linebacker and will be looking to build on a very successful 2018 season where he picked up ten tackles for loss as part of his 99 tackles.
The Bottom Line:
Florida A&M and Florida Atlantic will be the first two games of the season for UCF and that should allow them to get off to a 2-0 start. Stanford visits on September 14th and that will be a great opportunity for the Knights to make a statement against a quality Pac-12 program before traveling to Pittsburgh the following week. The conference schedule sets up very nicely as it opens with UConn and the only real threatening type of road games are in October against Cincinnati and Temple. If UCF survives that with just one loss, they should end up in the driver's seat to win the AAC title again in 2019. Overall, the Knights are in great shape for the foreseeable future but expect some challenges at quarterback, which should result in a 10-2 type of regular season and a trip to the New Year's Six again at the Cotton Bowl.
2018 Team Stats:
Rushing Offense: 265.2 (8th in nation, 3rd in conference)
Passing Offense: 257.5 (37, 4)
Total Offense: 522.7 (5, 2)
Scoring Offense: 43.2 (6, 2)
Rushing Defense: 222.3 (119, 8)
Pass Defense: 211.4 (49, 5)
Total Defense: 433.7 (95, 8)
Scoring Defense: 22.7 (36, 2)
Turnover Margin: +1.08 (3, 1)
Sacks Allowed: 1.46 (25, 2)