Army Black Knights
Overall Rank: #27
#2 FBS Independent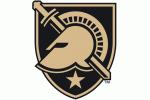 The last time we saw the Army Black Knights on the field they were steamrolling the Houston Cougars by a score of 70-14 in the Armed Forces Bowl. Head Coach Jeff Monken and his staff have done a masterful job of turning Army into the best service academy program in the nation and into a top 25-30 caliber of team heading into the 2019 season.
2018 Record: 11-2
2018 Bowl: Armed Forces Bowl vs. Houston (70-14 W)
Coach: Jeff Monken, (35-28 at Army, 73-44 overall)
Offensive Coordinator: Brent Davis
Defensive Coordinator: John Loose
Returning Leaders:
Rushing: Kelvin Hopkins Jr., QB, 1,026 yards
Passing: Kelvin Hopkins Jr., QB, 1,017 yards
Receiving: Kell Walker, RB, 170 yards
Tackles: Cole Christiansen, ILB,77
Sacks: Ederice Patterson, DE, 2.0
Interceptions: Jaylon McClinton, S, 2
Other Key Returnees: LG Jaxon Deaton, RG Peyton Reeder, RT JB Hunter, WR Kjetil Cline, WR Cam Harrison, CB Elijah Riley, CB Javhari Boudreau, RB Andy Davidson
Key Losses: C Bryce Holland, FB Darnell Woolfolk, LB Kenneth Brinson, LB James Nachtigal, RB Jordan Asberry
Offense:
There is no mystery with the Black Knights as far as what they do with the triple option on a weekly basis. The thing that makes them so difficult to stop is how disciplined and precise they are with the execution of the triple option. Last year in Norman against Oklahoma, Army took the Sooners down to the wire in a 28-21 loss in overtime. Kelvin Hopkins Jr. is back at quarterback and was the first player in the history of the program to run for over 1,000 yards and throw for over 1,000 yards. Kell Walker and Connor Slomka will be the most experienced returning backs that will need to carry the load right away. The offensive line will be another strength as they return three starters and have some depth to work with as well. Kjetil Cline and Cam Harrison will be counted at wide receiver to take advantage of their limited opportunities by making big plays in the passing game.
Defense:
Elijah Riley leads an experienced secondary that will need to lead the way in 2019 until the rest of the defense can get rolling as the front seven has a bit of reloading to do. Riley did an outstanding job in pass coverage in 2018, breaking up ten passes and collecting 7.5 tackles for loss. Jaylon McClinton is another key returning playmaker in the secondary that will need to find a way to increase his interception total up to around five or six, which will really help swing field position for Army. Cole Christiansen will need to anchor the linebacker corps. Christiansen had 77 tackles and 12.5 tackles for loss last season. Landon Salyers will have the first opportunity to take over the placekicking duties after handling kickoffs only in 2018. Zane Potter should get the first shot at punter and, if he can step up and tilt field position in the favor of the Black Knights, then that will be a huge asset for them all year long.
The Bottom Line:
The schedule is very manageable as Rice visits Michie Stadium to kick off the 2019 season. Then, a trip to Ann Arbor to play Michigan in week two is the toughest road trip of the season. That is followed by a trip to play UT-San Antonio. If Army can avoid a letdown against the Roadrunners after playing Michigan, they should be 9-1 heading into a long road trip out to the islands to play Hawaii. These two teams had a competitive battle last season at West Point as the Black Knights outlasted the Rainbow Warriors 28-21. Overall, with an experienced offense led by Hopkins Jr., that should be able to control the clock against just about every team on their schedule, you can expect Army to put together another ten plus win season including another win over rival Navy on December 14th.
2018 Team Stats:
Rushing Offense: 312.5 (2nd in nation, 1st in conference)
Passing Offense: 80.1 (128, 5)
Total Offense: 392.5 (77, 3)
Scoring Offense: 32.8 (35, 2)
Rushing Defense: 106.8 (10, 1)
Pass Defense: 188.8 (21, 1)
Total Defense: 295.5 (8, 1)
Scoring Defense: 17.7 (8, 1)
Turnover Margin: +0.77 (11, 1)
Sacks Allowed: 0.23 (1, 1)