Fresno State Bulldogs
Overall Rank: #44
#2 Mountain West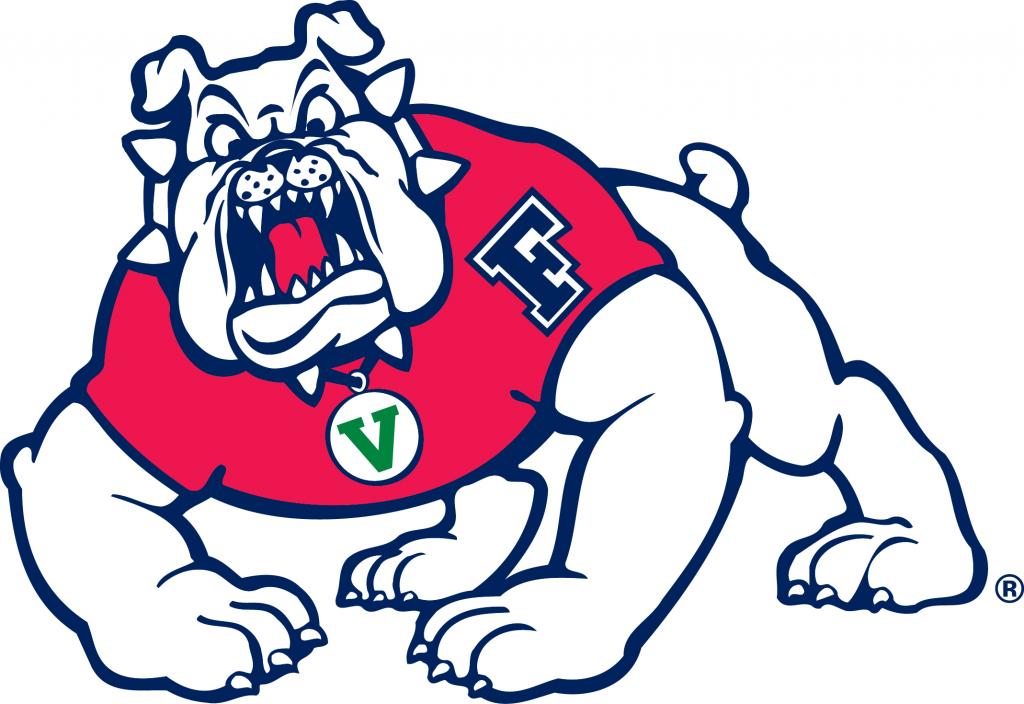 Fresno State had superb 2018 season that culminated with a victory over Boise State in the Mountain West title game and Arizona State in the Las Vegas Bowl. Expectations are down though with an offense that needs to be almost completely rebuilt.
2018 Record: 12-2, 7-1
2018 Bowl: Las Vegas Bowl vs. Arizona State (W 31-20)
Coach: Jeff Tedford (22-6 at Fresno State, 104-63 overall)
Offensive Coordinator: Ryan Grubb
Defensive Coordinator: Bert Watts
Returning Leaders:
Rushing: Ronnie Rivers, RB, 743 yards
Passing: Jorge Reyna, QB, 111 yards
Receiving: Jared Rice, TE, 664 yards
Tackles: Mykal Walker, LB, 87
Sacks: Mykal Walker, LB, 4.5
Interceptions: Juju Hughes, S, 4
Other Key Returnees: RB Jordan Mims, OL Syrus Tuitele, CB Jaron Bryant, K Asa Fuller. P Blake Cusick
Key Losses: QB Marcus McMaryion, WR KeeSean Johnson, WR Jamire Jordan, OL Christian Cronk, OL Micah St. Andrew, LB Jeff Allison, LB George Helmuth, DB Anthoula Kelly, DB Mike Bell
Offense:
Quarterback Marcus McMaryion is gone after throwing for 3,629 yards and 25 touchdowns, while tossing just five interceptions. Jorge Reyna has the most experience and Coach Jeff Tedford named him the starter in the spring. With most of the top receivers gone, the new signal caller will rely heavily on tight end Jared Rice for now. Rice is a big target and caught 55 passes for 664 yards last season. The receiving corps will be inexperienced, but there is some talent. Emoryie Edwards missed last season with an injury and is an intriguing prospect who will have every opportunity to play a huge role. While the passing game sorts itself out, Fresno State will look to the ground. Ronnie Rivers rushed for 743 yards and ten touchdowns last season and Jordan Mims is a great change of pace back.
Defense:
Fresno State allowed just 14.1 points per game last season, ranking third in the FBS. Coordinator Bert Watts quickly turned around the unit, but now he faces a tough test. It is nearly impossible for the unit to get any better and there are some big holes to fill. Mykal Walker is moving from end to middle linebacker and should emerge as a superb leader in the middle of the field. The front four should still be strong thanks to talented depth at tackle and some promising options at end. Juju Hughes and Jaron Bryant are a solid senior duo in the secondary and will make some big plays.
The Bottom Line:
The defense will take a small step back, but will still be one of the best in the Mountain West. The offense is where the Bulldogs could have some major problems. However, they should be able to do enough to win quite a few games. Without Boise State on the regular season schedule, Fresno State will be favored to win the West Division and play for another conference championship.
2018 Team Stats:
Rushing Offense: 154.4 (86th in nation, 7th in conference)
Passing Offense: 267.1 (29, 6)
Total Offense: 421.5 (47, 4)
Scoring Offense: 34.6 (26, 3)
Rushing Defense: 132.2 (30, 5)
Pass Defense: 189.4 (23, 1)
Total Defense: 321.6 (17, 1)
Scoring Defense: 14.1 (3, 1)
Turnover Margin: 0.86 (9, 2)
Sacks Allowed: 0.86 (6, 3)