Fairleigh Dickinson Knights
2019-2020 Overall Rank: #138
Conference Rank: #1 NEC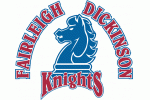 Fairleigh Dickinson reached the NCAA Tournament last year for the second time in four seasons. This time around they even managed to win a First Four game before getting crushed by Gonzaga. After the Knights made the NCAA Tournament in 2016 though, they had a couple down years and that is exactly what Coach Greg Herenda wants to avoid this season. He has the core group of players to sidestep another slump and this group has the talent to get back to the top of the Northeast Conference.
2018-19 Record: 21-14, 12-6
2018-19 Postseason: NCAA
Coach: Greg Herenda
Coach Record: 81-108 at Fairleigh Dickinson, 206-187 overall
Key Departed Players:
Darnell Edge, Guard, 16.6 ppg
Mike Holloway, Forward, 12.3 ppg
Key Returning Players:
Jahlil Jenkins, Junior, Guard, 13.6 ppg
Xzavier Malone-Key, Junior, Guard, 11.4 ppg
Kaleb Bishop, Senior, Forward, 10.0 ppg
Elyjah Williams, Junior, Forward, 5.5 ppg
Brandon Powell, Sophomore, Guard, 2.1 ppg
Key New Players:
Callum Baker, Freshman, Guard
Marc Dadika, RS Freshman, Forward
Devon Dunn, Freshman, Guard
Daniel Rodriguez, Freshman, Forward
Brandon Rush, Freshman, Guard
Projection:
Losing Darnell Edge and Mike Holloway is huge. It is especially painful since the Knights basically went six deep last year and many of the younger players who have very little experience, at best, will be asked to step up and play big roles this season. Brandon Powell and the five freshmen will have to fill in around the four more proven players returning to the roster. Jahlil Jenkins and Xzavier Malone-Key will be one of the best backcourt duos at the mid-major level. Jenkins averaged 13.6 points and 4.5 assists last season, while Malone-Key added 11.4 points. Those two are both very capable outside shooters, but the best shooter on the team is senior forward Kaleb Bishop. He connected on 42.0 percent of his attempts from beyond the arc and added a team high 6.4 rebounds. Elyjah Williams was a part-time starter as a sophomore, averaging 8.1 points and 5.5 rebounds. Like Bishop, Williams is a big guy that can stretch the floor with his outside shooting ability. With more scoring to go around, Williams will have the opportunity to pull the trigger more often this year and he could be in for a breakout junior campaign. If that happens and Coach Herenda can find at least a little bit of quality depth, this will be the team to beat in the NEC.
Projected Postseason Tournament:
NCAA
By the Numbers:
Scoring Offense: 74.9 (113th in nation, 3rd in conference)
Scoring Defense: 71.9 (190, 4)
Field-Goal Percentage: 47.5 (34, 1)
Field-Goal Defense: 44.5 (221, 7)
Three-Point Field Goals Per Game: 7.7 (178, 6)
Three-Point Field-Goal Percentage: 40.0 (5, 1)
Free-Throw Percentage: 72.5 (111, 4)
Rebound Margin: -0.9 (225, 7)
Assists Per Game: 13.9 (134, 3)
Turnovers Per Game: 13.7 (247, 5)