Georgia Bulldogs
Overall Rank: #3
#2 SEC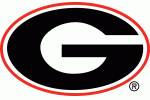 Georgia made a big splash on the national landscape of college football in 2017 when they won the SEC Championship Game, Rose Bowl and nearly beat Alabama in the national title game. Coach Kirby Smart and his staff have quickly come in and elevated the Bulldogs by locking down the top high school players in Georgia and maximizing their overall development daily. Looking ahead to the 2018 season with a favorable schedule it should set Georgia up for another SEC East title.
2017 Record: 13-2, 7-1
2017 Bowl: Rose Bowl vs. Oklahoma (54-48 W) National Championship vs. Alabama (L 23-26)
Coach: Kirby Smart (21-7 at Georgia, 21-7 overall)
Offensive Coordinator: Jim Chaney, James Coley
Defensive Coordinator: Mel Tucker
Returning Leaders:
Rushing: D'Andre Swift, RB, 618 yards
Passing: Jake Fromm, QB, 2,615 yards
Receiving: Terry Godwin, WR, 639 yards
Tackles: J.R. Reed, SS, 79
Sacks: D'Andre Walker OLB, 5.5
Interceptions: Deondre Baker, CB, 3
Other Key Returnees: WR Riley Ridley, LT Andrew Thomas, LG Kendall Baker, RG Solomon Kindley, TE Issac Nauta, DE Jonathan Ledbetter, DT Tyler Clark, ILB Natrez Patrick, K Rodrigo Balnkenship, WR Mercole Hardman
Key Losses: RB Nick Chubb, RB Sony Michel, LB Roquan Smith, OL Isaiah Wynn, LB Lorenzo Carter, WR Jovan Wims
Offense:
Jake Fromm will be the starting quarterback once again heading into his sophomore season. Fromm did an excellent job of managing the game early in the season after replacing the injured Jacob Eason. In addition, Fromm got better as the season went along and was able to lead that epic comeback against Oklahoma in the Rose Bowl where the Bulldogs scored 54 points and racked up 527 yards of offense. Accuracy is another strength of Fromm's as he completed 62.2 percent of his passes and only threw seven interceptions last season. D'Andre Swift will be expected to continue the run of outstanding running backs in Athens. The job won't be easy for Swift as the combination of Nick Chubb and Sony Michel were lethal running the football in 2017. Riley Ridley, Terry Godwin, Mercole Headman and tight end Issac Nauta will provide Fromm with a good steady mix of targets to throw the football to this fall. The offensive line should be rock solid with several starters returning, including seniors Kendall Baker and Lamont Gallard.
Defense:
There will be some work to do for defensive coordinator Mel Tucker if the Bulldogs are to repeat as a top ten defense in 2018. Eight starters need to be replaced, including linebackers Roquan Smith and Lorenzo Carter who were the heart and soul of the defense in 2017. Jonathan Ledbetter and Tyler Clark are going to be key along the defensive front as games in the SEC are often won in the trenches. D'Andre Walker and Natrez Patrick will have the tough task of replacing the lost production from Smith and Carter. Walker has strong potential as a pass rusher after tallying 5.5 sacks last season. Deondre Baker and J.R. Reed are going to be the guys in the secondary that will have to lead some talented young players and get them to grow up quickly. Rodrigo Blankenship is back at kicker and he has a long leg as he hit a couple of field goals in the playoffs from beyond 50 yards.
The Bottom Line:
The 2018 season will be different in that Georgia won't sneak up on anyone and will be the opposing teams Super Bowl each week. Week two will send the Bulldogs to Williams Brice Stadium to take on a rising South Carolina team with a quality quarterback in Jake Bentley. On October 13th, Georgia will play a crossover game at LSU that could be dangerous if the Tigers find a quarterback this season that is above average. Florida and Auburn are games that the Bulldogs should win even though the Gators and Tigers will be two of the tougher games in the schedule. Overall, the talent in Athens is deep and is only going to get deeper as Coach Smart and his staff are consistently being elite on recruiting trail. That is why you can expect Georgia to quickly overcome any early season struggles to win the SEC East, get their shot at Alabama in the SEC Championship game and win at least 12 games this season.
2017 Team Stats:
Rushing Offense: 258.4 (9th in nation, 1st in Conference)
Passing Offense: 176.9 (106, 12)
Total Offense: 435.3 (32, 5)
Scoring Offense: 35.4 (20, 3)
Rushing Defense: 126.0 (20, 2)
Pass Defense: 168.9 (8, 3)
Total Defense: 294.9 (6, 2)
Scoring Defense: 16.4 (6, 2)
Turnover Margin: 0.27 (44, 4)
Sacks Allowed: 1.47 (28, 3)
Madness 2019 NFL Draft Rankings:
#14 DeAndre Baker

Madness 2018 Recruit Rankings: