Grambling State Tigers
Overall Rank: #40
#1 SWAC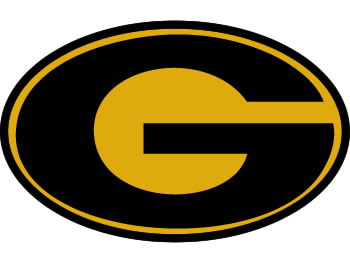 Following an opening game loss at Tulane, Grambling reeled off 11 wins in a row. The Tigers cruised through the SWAC regular season with a perfect record and beat Alcorn State in what will be the last of the SWAC Championship games for the foreseeable future. Grambling then faced North Carolina A&T in the Celebration Bowl, where they lost 21-14. The goal this year will be to get back to the Celebration Bowl and this group has the talent to do it.
2017 Record: 11-2, 7-0
2017 Postseason: Celebration Bowl vs North Carolina A&T (L 14-21)
Coach: Broderick Fobbs (39-11 at Grambling State, 39-11 overall)
Offensive Coordinator: Reginald Nelson
Defensive Coordinator: Everett Todd
Returning Leaders:
Rushing: DeSherrius Flowers, RB, 129 yards
Passing: Geremy Hickbottom, QB, 104 yards
Receiving: Darrell Clark, WR, 528 yards
Tackles: De'Arius Christmas, LB, 88
Sacks: La'Allan Clark, DL, 8.0
Interceptions: De'Andre Hogues, LB, 2
Other Key Returnees: WR Calief Samon, WR Quintin Guice, OL William Waddell, DB Percy Cargo Jr, DL Brandon Varner, DL Linwood Banks, K/P Marc Orozco
Key Losses: RB Martez Carter, QB Devante Kincade, DB De'Aumante Johnson, DB Ja'Terious Pouncy, DB T'Kevian Rockwell
Offense:
Finding a quarterback to replace Devante Kincade will be the first job of the offense. Kincade threw for 2,905 yards and 23 touchdowns, while completing 59.0 percent of his passes with just four interceptions. Sophomore Gemery Hickbottom has the most playing time under his belt, completing 13-of-29 passes last season as Kincade's backup. Like Kincade, Hickbottom is a dangerous running threat. And Grambling may need some help on the ground without Martez Carter. DeSherrius Flowers is the top returning back with 129 yards on 49 carries. Jordan Jones did most of his damage last year in the pass catching game, but he should get the ball more often this year one way or another. There is much more experience at wide receiver with Darrell Clark, Calief Samon and Quintin Guice returning.
Defense:
The secondary has some big holes to fill and will need to reload around junior Percy Cargo. At linebacker De'Arius Christmas is back after earning SWAC Defensive Player of the Year accolades in 2017. He tallied 88 tackles, 4.5 sacks and 17.5 tackles-for-loss. With De'Andre Hogues, the team's second leading tackler, by his side, the linebackers are in great shape. The same can be said about the line. La'Allan Clark recorded a team high 8.0 sacks and Brandon Varner was also a First-Team All-SWAC honoree. Linwood Banks is also back and he earned second team accolades in 2017. The new look secondary should be able to get acclimated quickly with the front seven getting so much pressure on the quarterback.
The Bottom Line:
Grambling is the favorite to win the SWAC. Their toughest competition could again come from Alcorn State, who the Tigers beat in the regular season and in the championship game last year. This time around Grambling heads to Alcorn State on October 20th. The Bayou Classic against Southern on November 24th could also have title implications.
Projected Postseason: Celebration Bowl
2017 Team Stats:
Rushing Offense: 139.5 (70th in nation, 5th in conference)
Passing Offense: 231.5 (39, 3)
Total Offense: 371.0 (56, 3)
Scoring Offense: 31.2 (25, 1)
Rushing Defense: 105.9 (13, 1)
Pass Defense: 230.5 (83, 8)
Total Defense: 336.4 (37, 4)
Scoring Defense: 20.5 (27, 2)
Turnover Margin: 1.54 (2, 1)
Sacks Allowed: 2.46 (84, 5)