Pittsburgh Panthers
Overall Rank: #47
#9 ACC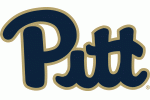 Pittsburgh's run of bowl appearances came to an end last season. The Panthers finished 5-7 overall and it took three wins in their last five games to reach that respectable mark. The defense will be strong in 2018, but a tough non-conference slate and a rebuilding offense will not make it easy for this group to start a new bowl streak.
2017 Record: 5-7, 3-5
2017 Bowl: None
Coach: Pat Narduzzi (21-17 at Pitt, 21-17 overall)
Offensive Coordinator: Shawn Watson
Defensive Coordinator: Randy Bates
Returning Leaders:
Rushing: Darrin Hall, RB, 628 yards
Passing: Kenny Pickett, QB, 509 yards
Receiving: Rafael Araujo-Lopes, WR, 531 yards
Tackles: Oluwaseun Idowu, LB, 94
Sacks: Oluwaseun Idowu, LB, 5.0
Interceptions: Dane Jackson, CB, 2
Other Key Returnees: RB Qadree Ollison, LB Saleem Brightwell, LB Elijah Zeise, DE Dewayne Hendrix
Key Losses: QB Ben DiNucci, QB Max Browne, WR Jester Weah, WR Quadree Henderson, OL Brian O'Neill, OL Alex Officer, S Jordan Whitehead, CB Avonte Maddox
Offense:
In limited action as a freshman, Kenny Pickett showed that he is the quarterback of the future. It became so clear that a couple more experienced quarterbacks opted to transfer. So this is now Pickett's offense after throwing just 66 passes for 509 yards and one touchdown in 2017. There are some concerns at wide receiver though where senior Rafael Araujo-Lopes is the top returning pass catcher with 43 receptions for 531 yards and two touchdowns. The offensive line should give Pickett plenty of time to operate. The unit should also pave the way for running backs Darrin Hall and Qadree Ollison. Hall played very well late in the season and having two experienced running backs will help establish Pitt with a decent offense even if it takes some time for the passing game to come around.
Defense:
Coach Pat Narduzzi is a defensive coach and now he finally has the talent and depth to make this a dangerous defensive team. The defense last season was very young and inexperienced and now the hope is that group will continue to grow up and be even more productive. The line returns ten players, led by returning starters Rashad Weaver and James Folston on the ends and Shane Roy and Amir Watts in the middle. The returning talent at linebacker is just as impressive. Oluwaseum Idowu led the team with 94 tackles last season and the return of Quintin Wirginis from injury adds even more experience to the unit. The secondary does lose draftees Jordan Whitehead and Avonte Maddox, but there is still plenty of talent to work with. Dane Jackson is a solid cornerback and freshman Paris Ford is expected to step right into a starring role.
The Bottom Line:
If the defense does indeed turn into one of the best in the ACC, Pittsburgh will be in good shape to get back to a bowl game. The defense can keep this team in most games and the offense should be able to do enough to win six games. The schedule is not easy though with non-conference games against Penn State, UCF and Notre Dame. That will make the ACC slate extremely important and Pitt will not have much margin for error.
2017 Team Stats:
Rushing Offense: 148.5 (85th in nation, 12th in conference)
Passing Offense: 217.7 (73, 10)
Total Offense: 366.2 (97, 12)
Scoring Offense: 23.9 (101, 13)
Rushing Defense: 142.4 (41, 5)
Pass Defense: 254.2 (105, 13)
Total Defense: 396.6 (69, 11)
Scoring Defense: 26.6 (65, 9)
Turnover Margin: 0.00 (64, 8)
Sacks Allowed: 2.58 (101, 13)
Madness 2018 Recruit Rankings:
#187 Mychale Salahuddin