College of Charleston Cougars
2018-2019 Overall Rank: #118
Conference Rank: #4 CAA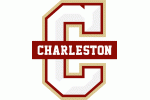 Heading into the 2018-2019 campaign, Charleston will look to build off their first NCAA Tournament appearance since 1999. The Cougars' efficient offense and tough defense led to a share of the CAA Title last season and that trip to the NCAA Tournament, where they nearly upset fourth seed Auburn in the first round. There are some big shoes to fill though, most notably that of Joe Chealey, who averaged 18.0 points and 3.6 assists last season. His leadership will be missed, but this is still a group that can compete for a conference title.
2017-18 Record: 26-8, 14-4
2017-18 Postseason: NCAA
Coach: Earl Grant
Coach Record: 77-56 at Charleston, 77-56 overall
Key Departed Players:
Joe Chealey, Guard, 18.0 ppg
Cameron Johnson, Guard, 8.7 ppg
Evan Bailey, Forward, 2.5 ppg
Key Returning Players:
Grant Riller, Junior, Guard, 18.6 ppg
Jarrell Brantley, Senior, Forward, 17.3 ppg
Nick Harris, Senior, Forward, 5.9 ppg
Marquise Pointer, Senior, Guard, 5.7 ppg
Jaylen McManus, Junior, Forward, 3.3 ppg
Samba Ndiaye, Sophomore, Center, 0.4 ppg
Osinachi Smart, Sophomore, Forward/Center, 2.4 ppg
Key New Players:
Zep Jasper, RS Freshman, Guard
Quan McCluney, Freshman, Guard
Sam Miller Junior, Forward, JC Transfer
Isaih Moore, Freshman, Forward
Jaylen Richard, Freshman, Guard
Projection:
Chealey is a big loss, but Charleston does return two big time scorers in Grant Riller and Jarrell Brantley. Riller, a 6-3 junior, averaged a team high 18.6 points last season and is extremely efficient shooting the basketball. Brantley is the interior scoring threat, but can also step out and connect on the occasional three-pointer. He added 17.3 points and a team high 7.1 rebounds. The key for this group could be finding a third scoring threat in order to take some of the pressure off Riller and Brantley. Nick Harris is a strong rebounder, but has not proven to be much of scorer so far. Marquise Pointer could be a much bigger scoring threat this year after averaging 5.7 points per game in 2017-2018, but he is also taking over the point guard duties and that will be his most important job. A freshman like Quan McCluney or Jaylen Richard could step into the starting lineup as well and be a decent option. Of course, on this team they need to play good defense first and it remains to be seen if they will be ready for major minutes right away.
Projected Postseason Tournament: CBI/CIT
By the Numbers:
Scoring Offense: 74.6 (152nd in nation, 6th in conference)
Scoring Defense: 68.6 (75, 1)
Field-Goal Percentage: 46.0 (112, 5)
Field-Goal Defense: 43.2 (131, 2)
Three-Point Field Goals Per Game: 7.6 (173, 6)
Three-Point Field-Goal Percentage: 36.0 (112, 5)
Free-Throw Percentage: 75.4 (46, 2)
Rebound Margin: -0.6 (224, 9)
Assists Per Game: 11.4 (319, 10)
Turnovers Per Game: 10.0 (10, 1)