California Bears
Overall Rank: #51
#8 Pac-12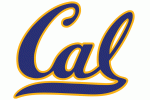 Coach Justin Wilcox had some very good moments during his first season with California. The Bears started off strong with wins over North Carolina, Weber State and Mississippi. There were some tough losses along the way, and some blowout losses, but Cal did beat Washington State and Oregon State and lost by a total of six points in their last two games at Stanford and at UCLA.
2017 Record: 5-7, 2-7
2017 Bowl: None
Coach: Justin Wilcox (5-7 at Cal, 5-7 overall)
Offensive Coordinator: Beau Baldwin
Defensive Coordinator: Tim DeRuyter
Returning Leaders:
Rushing: Patrick Laird, RB, 1,127 yards
Passing: Ross Bowers, QB, 3,039 yards
Receiving: Vic Wharton III, WR, 871 yards
Tackles: Jordan Kunaszyk, LB, 74
Sacks: Alex Funches, LB, 4.0
Interceptions: Jordan Kunaszyk, LB, 2
Other Key Returnees: WR Kanawai Noa, OL Patrick Mekari, CB Camryn Bynum, LB Gerran Brown, LB Cameron Goode
Key Losses: RB Vic Enwere, WR Jordan Veasy, LB Raymond Davison, LB Devante Downs, DL James Looney
Offense:
The offense returns nearly intact after ranking 10th in the Pac-12 in scoring offense. Quarterback Brad Bowers threw for 3,039 yards and 18 touchdowns last year, but he has some competition from South Carolina transfer Brandon McIlwain. McIlwain has the ability to run with the ball and that is what makes him a very interesting option. Bowers did throw ten interceptions last year and if that becomes a problem, the offense could look to McIlwain. Vic Wharton III and Kanawai Noa were Bowers' favorite targets last year and should be again in 2018. Those two combined for 123 catches for 1,659 yards and nine touchdowns. Demetris Robertson is also back from injury after earning Freshman All-America honors two years ago. Patrick Laird had a breakout season, rushing for 1,127 yards and eight touchdowns. However, there is not too much depth behind him.
Defense:
The defense showed vast improvement last year. Allowing just 28.4 points per game is a big step up for this program. Many of the top tacklers are back, but there are some questions to be answered in the front seven, especially with the loss of James Looney and Devante Downs. The front three has some experience, but outside linebackers Cameron Goode and Alex Funches will be expected to get into the backfield on a regular basis. Inside linebacker Jordan Kunaszyk led the team with 74 tackles last year. The secondary could be among the best in the conference. Sophomore cornerbacks Camryn Bynum and Elijah Hicks were thrown into the fire as freshmen and played relatively well. Ashtyn Davis and Jaylinn Hawkins are solid safeties and if the unit develops as much as Cal hopes, they will be very difficult to throw on.
The Bottom Line:
Cal will certainly be looking towards a bowl game in Coach Wilcox's second season. The Pac-12 slate is tough though and it will be important for Cal to get off to a quick start against North Carolina and BYU. If they can win those two games, this group will be well on their way to a bowl berth.
2017 Team Stats:
Rushing Offense: 125.6 (108th in nation, 10th in conference)
Passing Offense: 258.9 (40, 5)
Total Offense: 384.5 (89, 11)
Scoring Offense: 27.8 (73, 10)
Rushing Defense: 164.1 (64, 6)
Pass Defense: 265.8 (112, 10)
Total Defense: 429.9 (95, 7)
Scoring Defense: 28.4 (79, 7)
Turnover Margin: 0.33 (38, 3)
Sacks Allowed: 2.92 (113, 8)