Fresno State Bulldogs
Overall Rank: #52
#3 Mountain West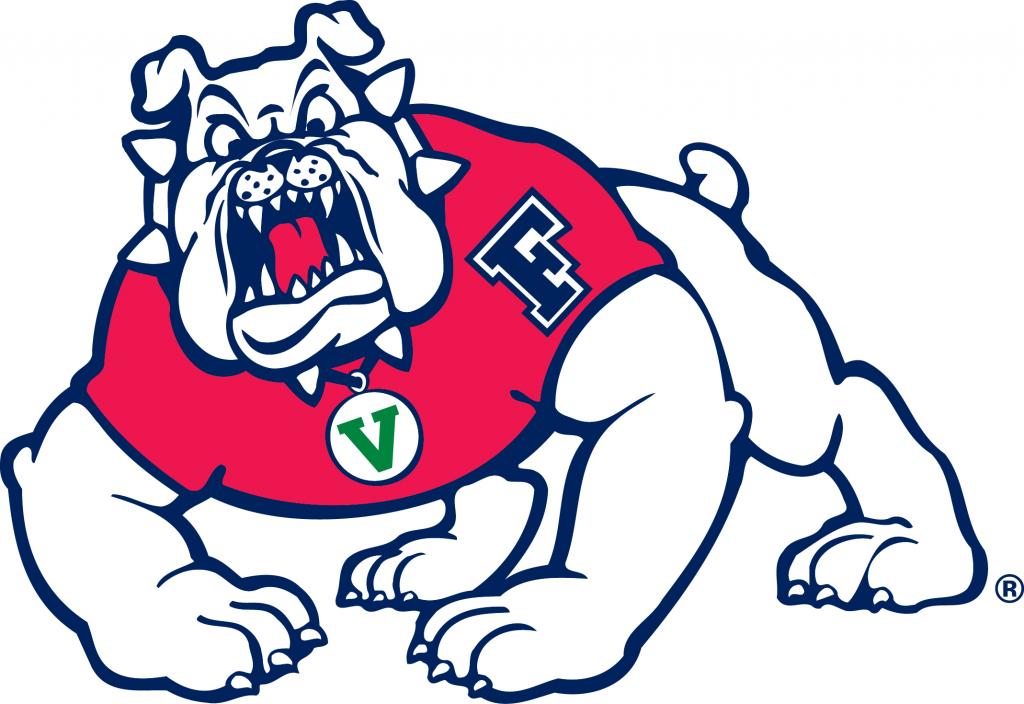 Fresno State was a tremendous story in 2017 as they were only the second team in FBS history that flipped their fortunes from 1-11 in 2016 to 10-4 last season. The Bulldogs were only the second team in FBS history to pull off a ten plus win season after losing at least ten games the year before. Head Coach Jeff Tedford has quickly instilled a great deal of confidence back in this program and the future is bright moving forward.
2017 Record: 10-4, 7-1
2017 Bowl: Hawaii Bowl vs. Houston (33-27 W)
Coach: Jeff Tedford (10-4 at Fresno State, 92-61 overall)
Offensive Coordinator: Kalen DeBoer
Defensive Coordinator: Bert Watts
Returning Leaders:
Rushing: Jordan Mims, RB, 627 yards
Passing: Marcus McMariyon, QB, 2,726 yards
Receiving: KeeSean Johnson, WR, 1,013 yards
Tackles: Jeffrey Allison, MLB, 126
Sacks: Two players with 4 each
Interceptions: Jaron Bryant, CB, 4
Other Key Returnees: WR Jamire Jordan, WR Derrion Grim, RB Ronnie Rivers, RB Josh Hokit, C Micah St. Andrew, LT Metane Muti, RT Christian Cronk, TE Kyle Riddering, OLB George Helmuth, DE Emeka Ndoh, OLB James Bailey, CB Tank Kelly, SS Juju Hughes, FS Mike Bell
Key Losses: C Aaron Mitchell, RT David Patterson, DT Nathan Madsen, DT Malik Forrester, DE Tobenna Okeke, DE Robert Stanley, K Jimmy Camacho
Offense:
Marcus McMariyon returns for his senior season at quarterback and he should only improve in his second season under Coach Tedford and the offensive staff. McMariyon did a nice job of not trying to do much in 2017 as he completed 62.1 percent of his passes and that number should get above 65 percent in 2018. The offensive line returns three starters and, despite some shuffling of positions with Netane Muti moving out to left tackle, look for the Bulldogs to stay balanced offensively all season long. Jordan Mims leads a deep running back corps where you should see a rotation of three backs this fall once Ronnie Rivers gets back to full strength. KeeSean Johnson is an outstanding playmaker out at wide receiver after catching 77 passes for 1,013 yards and eight touchdowns. Jamire Jordan, Derrion Grim, and Michiah Quick should take some pressure off Johnson and create some fun matchup problems every week.
Defense:
The Fresno State defense was an underrated reason for the quick turnaround in 2017 as they were very difficult to deal with. First, the 4-3 system that attacked all game long allowed the Bulldogs defensive unit to let loose and make plays. Jeffery Allison is the leading returning tackler at middle linebacker with 126 and he anchors a back seven that returns intact. George Helmuth should have more opportunities to increase his sack total from four as the entire defensive line will be rebuilt. Jaron Bryant had four interceptions out at cornerback in 2017 and he will lead a veteran group of all juniors and one senior in the secondary. Emeka Ndoh is the most experienced returning pass rusher along the defensive line as Ndoh had four sacks in 2017. If Ndoh can double that sack total in 2018 that will help the Fresno State defense a lot. Also, the kicking game is going to be something to keep an eye on as Jimmy Camacho did an excellent job of making clutch field goals and getting touchbacks on kickoffs. Asa Fuller should get the starting kicker job as a freshman and will need to hit the ground running and produce right away.
The Bottom Line:
Last year's schedule had Alabama and Washington in back to back weeks, which was about as daunting a physical challenge as you can find in college football. The 2018 schedule is a bit more balanced as Idaho visits for the home opener followed by two road games at Minnesota and UCLA. Toledo comes to Fresno on September 29th to end the month of September. A two-game road swing in early November with trips to UNLV and Boise State will be crucial for the Bulldogs if they are going to get back to the Mountain West Conference Championship game. If they can split those two games, they will have a chance to win the West Division. Overall, look for Fresno State to win about eight or nine games in 2018 and solidify their turnaround as program.
2017 Team Stats:
Rushing Offense: 155.0 (79th in nation, 8th in Conference)
Passing Offense: 237.9 (58, 4)
Total Offense: 392.9 (72, 9)
Scoring Offense: 27.1 (77, 8)
Rushing Defense: 113.4 (11, 1)
Pass Defense: 207.1 (43, 5)
Total Defense: 320.6 (15, 2)
Scoring Defense: 17.9 (10, 2)
Turnover Margin: 0.57 (25, 3)
Sacks Allowed: 0.71 (3, 1)