Grambling State Tigers
2018-2019 Overall Rank: #144
Conference Rank: #1 SWAC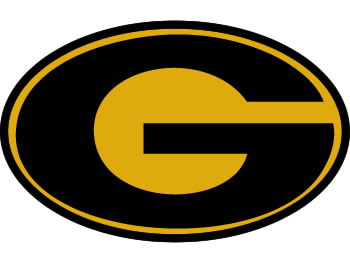 Grambling returns five of their top six scorers to a team that won the SWAC regular season title last season. Coach Donte' Jackson did a superb job in his first season and the Tigers even managed to win a few of their tough non-conference games, most notably at Georgia Tech. However, Grambling was not eligible to go to the postseason due to their APR score. This group full of experienced upperclassmen will get another shot.
2017-18 Record: 17-14, 13-5
2017-18 Postseason: None
Coach: Donte' Jackson
Coach Record: 17-14 at Grambling, 17-14 overall
Key Departed Players:
Shirmane Thomas, Guard, 10.5 ppg
Jason Perry-Murray, Forward, 5.6 ppg
Kareem Wright, Guard, 1.1 ppg
Diontae Jones, Guard/Forward, 8.0 ppg
Key Returning Players:
Ivy Smith Jr, Junior, Guard, 16.7 ppg
Anthony Gaston, Junior, Guard, 9.3 ppg
DeVante Jackson, Junior, Forward, 8.1 ppg
Axel Mpoyo, Senior, Forward, 7.9 ppg
Nigel Ribeiro, Senior, Guard, 6.2 ppg
Drake Wilks, Junior, Guard, 4.3 ppg
Bobby Jackson, Senior, Guard/Forward, 3.1 ppg
Key New Players:
Jakemiah Head, Sophomore, Guard, JC Transfer
Shaq Athie, RS Junior, Guard
Travon Bunch, RS Sophomore, Center
Lasani Johnson, RS Junior, Guard
Prince Moss, RS Sophomore, Guard
Zavier Peart, Senior, Forward, Transfer from Manhattan
Projection:
Junior Ivy Smith will again be the leader of this team. As a sophomore he averaged 16.7 points, 5.0 assists, 4.5 rebounds and 2.2 steals. Smith can do it all and he can carry this team when necessary. But there are plenty of scorers around Smith too and he will certainly set them up. Anthony Gaston is a good scorer, but he needs to be more consistent with his outside shooting after connecting on just 26.7 percent of his three-point attempts in 2017-2018. Nigel Ribeiro will likely be the most dangerous outside shooter on the team. The senior averaged 6.2 points per game off the bench last year. The frontcourt returns DeVante Jackson and leading rebounder Axel Mpoyo. The addition of Manhattan transfer Zavier Peart makes this a frontcourt that can win another SWAC title.
Projected Postseason Tournament:
NCAA
By the Numbers:
Scoring Offense: 72.7 (203rd in nation, 3rd in conference)
Scoring Defense: 74.9 (245, 5)
Field-Goal Percentage: 42.0 (308, 5)
Field-Goal Defense: 43.5 (156, 4)
Three-Point Field Goals Per Game: 5.0 (345, 10)
Three-Point Field-Goal Percentage: 32.8 (294, 7)
Free-Throw Percentage: 71.1 (176, 2)
Rebound Margin: 1.1 (152, 2)
Assists Per Game: 11.0 (325, 6)
Turnovers Per Game: 15.4 (338, 9)