Army West Point Black Knights
Overall Rank: #70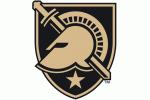 Jeff Monken has done of the one of the best jobs in college football, resurrecting the Army football program in four years at West Point. The Black Knights have knocked off rival Navy two seasons in a row and won ten games last season. Army is not going to do anything fancy scheme wise with their triple-option offense, but they execute with great precision and are a very difficult team to prepare for on a weekly basis. It will be interesting to see how the Black Knights respond in 2018 as they won't sneak up on anyone on their schedule.
2017 Record: 10-3
2017 Bowl: Armed Forces Bowl vs. San Diego State (42-35 W)
Coach: Jeff Monken (24-26 at Army, 62-42 overall)
Offensive Coordinator: Brent Davis
Defensive Coordinator: Jay Bateman
Returning Leaders:
Rushing: Darnell Woolfolk, RB, 812 yards
Passing: Kelvin Hopkins Jr., QB, 76 yards
Receiving: Kell Walker, SB, 111 yards
Tackles: James Nachtigal, ILB, 103
Sacks: James Nachtigal, ILB, 5.0
Interceptions: Max Regan, S, 2
Other Key Returnees: C Bryce Holland, NT Wummi Oyetuga, NG Raymond Wright, OLB Kenneth Brinson, ILB Cole Christiansen, CB Mike Reynolds, S James Gibson, CB Elijah Riley
Key Losses: LB Alex Ankerman, DE John Voit, OT Brett Toth, RG Mike Houghton, LG Joshua Boylan, WR Jeff Ejekam, WR Jermaine Adams, QB Ahmad Bradshaw, S Rhyan England
Offense:
Darnell Woolfolk will lead a solid group of running backs for Army this fall. Woolfolk rushed for 812 yards last season on 157 attempts to go along with his 14 touchdowns. Woolfolk should be able to get north of 1,000 yards this season with an increased workload. Kell Walker is going to be another key piece to the Black Knights offensive attack as Walker has some explosive playmaking ability after averaging 7.3 yards per carry last season. The offensive line will take some time to put back together in 2018. Bryce Holland is the lone returning starter for Army this season. If you are going to slow down this offensive attack it better happen earlier in the season since the Black Knights should get better as the season goes along.
Defense:
There will be plenty of playmakers for Army defensively this season as five of the top seven tacklers return in 2018. James Nachtigal should slide into a key leadership role as a senior at inside linebacker. Nachtigal led the Black Knights with 103 tackles and, along with Cole Christiansen, should form a nice 1-2 punch at inside linebacker for Army. In the secondary, it will be interesting to see how much more productive the Black Knights can be with Elijah Riley being available all season long. Riley, along with Max Reagan at safety, should be able to compensate for the lost productivity of Rhyan England, who was lost to graduation. Nick Schrage is back at punter and he will be looking to build off a nice 2017 season where he averaged 42.9 yards per kick.
The Bottom Line:
The schedule is not overly daunting for Army this season, which should set them up for another trip to a bowl game in 2018. Duke is on the schedule to open the season on August 31st down in Durham. The Black Knights will be looking for their second straight win over the Blue Devils. Army will have to travel to Norman to play Oklahoma on September 22nd, which will test the Black Knights a great deal on both sides of the ball. After the road trip to play the Sooners things will open up as only group of five and FCS opponents are on the slate for the rest of the season. If Army can stay healthy and not lose too many games to inferior opponents, they should get to around seven to eight wins this season and be bowl eligible once again.
2017 Team Stats:
Rushing Offense: 362.3 (1st in nation, 1st of Independents)
Passing Offense: 27.8 (130, 4)
Total Offense: 390.1 (76, 3)
Scoring Offense: 30.7 (46, 2)
Rushing Defense: 172.9 (75, 3)
Pass Defense: 176.8 (14, 1)
Total Defense: 349.7 (32, 1)
Scoring Defense: 22.0 (32, 2)
Turnover Margin: +0.38 (30, 1)
Sacks Allowed: 0.08 (1, 1)