College of Charleston Cougars
2017-2018 Overall Rank: #46
Conference Rank: #1 CAA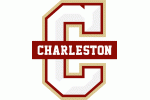 Charleston had a very good 2016-2017 season, finishing CAA play with a 14-4 record. However, the Cougars could not get past regular season champions UNC Wilmington during the CAA Tournament. They had to settle for an at-large berth to the NIT, where they lost to Colorado State in the first round. This time around, Coach Earl Grant and company have even higher expectations. Five starters are back on a team that boasted the best scoring defense in the CAA and has quite a few talented scoring options as well.
2016-17 Record: 25-10, 14-4
2016-17 Postseason: NIT
Coach: Earl Grant
Coach Record: 51-48 at Charleston, 51-48 overall
Who's Out:
Chevez Goodwin was part of the regular rotation as a freshman, averaging 2.3 points and 2.9 rebounds in 9.8 minutes per game. He is transferring to Wofford to continue his collegiate career. Payton Hulsey played in just five games last season and is headed to Florida Atlantic as a graduate transfer. Terrance O'Donohue saw limited playing time during his senior season, averaging just 6.0 minutes per game.
Who's In:
The Cougars add some depth in the frontcourt with the addition of redshirt freshman Osinachi Smart and incoming freshman Samba Ndiaye. Smart is a tough 6-8, 235 pound center who should immediately be able to make an impact on the glass and on the defensive end of the floor. Ndiaye has more height at 6-10, but he will likely need some time to gain strength. The backcourt adds junior walk-on Jermain Blackmon and redshirt freshman Brevin Galloway. Galloway has a very bright future with the Cougars and he should at least be a dangerous shooter off the bench from day one.
Who to Watch:
The starting five returns intact with guard Joe Chealey leading the way. He led the team with 17.8 points and 3.2 assists. His ability to handle the ball and shoot from long range will again give every defense in the CAA trouble. Chealey connected on 39.2 percent of his 166 three-point attempts last season. If a defender drops back to prevent Chealey from driving to the basket, he will make them pay by knocking down a long ball. Cameron Johnson and Grant Riller will join Chealey on the perimeter. Johnson is not the most consistent shooter around, but he can finish around the basket effectively. Riller had a superb freshman campaign, averaging 13.1 points per game. With that year of experience under his belt, he could turn into one of the best scorers in the CAA. Jarrell Brantley is the scorer in the frontcourt. The 6-7 junior can certainly stretch the defense with his shooting ability, but he does most of his scoring in the paint. After tallying 14.2 points and 8.4 rebounds, expect another big season out of Brantley. Nick Harris does the dirty work in the paint. He only averaged 5.9 points per game, but he is efficient offensively and added 6.0 rebounds and 1.1 blocks. His presence in the paint helps this team play great defense.
Final Projection:
Marquise Pointer was a part-time starter as a freshman two years ago and turned into a great sixth man last season. He can score when needed, but is also a solid ball handler. Pointer has the ability to provide nearly all of the depth on the perimeter again in 2017-2018. The frontcourt does need to find some new depth and the hope is Smart can provide a quality ten minutes or so off the bench. Back in Coach Grant's first season leading the program in 2014-2015, the Cougars went 3-15 in CAA play. Two years later they went 14-4 and this year they are looking for an even better season. Obviously Coach Grant has this program headed in the right direction and this should be the year that all of the rebuilding finally pays off.
Projected Postseason Tournament:
NCAA
Projected Starting Five:
Joe Chealey, Senior, Guard, 17.8 points per game
Grant Riller, Sophomore, Guard, 14.2 points per game
Cameron Johnson, Senior, Guard, 7.1 points per game
Jarrell Brantley, Junior, Forward, 14.2 points per game
Nick Harris, Junior, Forward, 5.9 points per game
By the Numbers:
Scoring Offense: 69.0 (273rd in nation, 8th in conference)
Scoring Defense: 64.6 (27, 1)
Field-Goal Percentage: 43.2 (244, 9)
Field-Goal Defense: 41.9 (73, 2)
Three-Point Field Goals Per Game: 6.3 (276, 8)
Three-Point Field-Goal Percentage: 32.8 (275, 8)
Free-Throw Percentage: 73.6 (68, 1)
Rebound Margin: -1.2 (247, 10)
Assists Per Game: 10.2 (340, 10)
Turnovers Per Game: 10.4 (14, 2)