College Basketball's Top Assistants 2013-14
Sports Illustrated reported when Bob Huggins took control of Cincinnati in 1989, he told his top recruiter Larry Harrison "I can lose by myself with what I have here." He then ordered him to get on the road and fill the team with talent.
The key to winning in college basketball in the one and done era and transfer mentality is to have an assistant coach who can consistently bring in high level talent. With the coaching carousel in full swing here are the twenty best assistant coaches from 2013-14.
1. Orlando Antiqua (Kentucky)



Antigua has assisted John Calipari for six seasons, the last five at Kentucky. Antiqua is known for his eye for talent and has helped Kentucky pull in five straight top shelf recruiting classes. In his initial season with the Wildcats, Antigua saw three of his recruits drafted in the first round of the 2010 NBA Draft. As a result, he was named one of Yahoo Sports top 10 college basketball recruiters. In May of 2012, he was listed by ESPN.com as the top assistant coach in the country under the age of 40.
Key Recruits under Antigua's watch include Nerlens Noel (Philadelphia 76ers), Archie Goodwin (Phoenix Suns), Anthony Davis (New Orleans Hornets), Michael Gilchrist (Charlotte Bobcats), Marquis Teague (Chicago Bulls), Brandon Knight (Detroit Pistons), and Terrence Jones (Houston Rockets).
At the conclusion of the season Antiqua was hired to take over the head coaching duties at South Florida.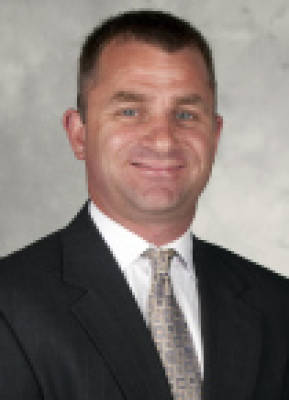 2. James Whitford (Arizona)

James Whitford has been a mainstay on Sean Miller's staff for seven seasons, having made the move to Tucson in the spring of 2009. His tireless efforts as a recruiter and his defensive expertise are key components to the Wildcat coaching staff.
He was promoted to associate head coach following the 2010-11 season. Whitford's primary responsibilities for the staff are recruiting coordination, post player development and defensive coordination. As recruiting coordinator, Whitford has helped Coach Miller pull in four consecutive nationally ranked classes, including the 2012 class that was ranked third nationally.
This year's top recruits include Stanley Johnson of Mater Dei, and Victor Craig of Findley College Prep.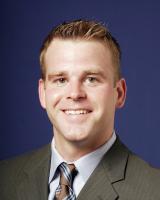 3. Steve Wojciechowski (Duke)

After a standout playing career at Duke that included National Defensive Player of the Year honors in 1998, Steve Wojciechowski returned as an assistant coach for Mike Krzyzewski in 1999-2000. He was promoted to Associate Head Coach in the summer of 2008.
Wojciechowskis assisted Duke in landing highly touted recruits Jabari Parker, Austin Rivers (New Orleans Hornets ), Kyrie Irving (Cleveland Cavaliers), Mason Plumlee (Indiana Pacers), Kylie Singler (Detroit Pistons), Nolan Smith (Portland Trail Blazers), Gerald Henderson (Charlotte Bobcats), Josh McRoberts (Portland Trailblazers). Sheldon Williams (Atlanta Hawks), JJ Reddick (Orlando Magic), Daniel Ewing (Los Angeles Clippers), Luol Dang (Phoenix Suns), Chris Duhon (Chicago Bulls), Dahntay Jones (Boston Celtics), Jason Williams (Chicago Bulls), Mike Dunleavy Jr (Golden State Warriors), Carlos Boozer ( Cleveland Cavaliers), Shane Battier (Vancouver Grizzlies), and Chris Carrabelle (San Antonio Spurs).

At the conclusion of the season Wojciechowski accepted the head coaching job at Marquette.

4. Kurtis Townsend (Kansas)

Kurtis Townsend has been with the University of Kansas for nearly a decade. In the summer of 2010, Townsend was ranked 12th in the Top 25 High-Major Assistants by Foxsports.com. Last year Townsend has landed the number one recruit in the nation, Alan Wiggins. That was the second time in Townsends career he landed the number one recruit.
Key Recruits under Townsends watch include Andrew Wiggins, Joel Embiid, Josh Selby (Memphis Grizzlies), Xavier Henry (Memphis Grizzlies), Thomas Robinson (Sacramento Kings), Tyshawn Taylor (Brooklyn Nets), Marcus Morris (Houston Rockets), Markieff Morris (Phoenix Suns), Cole Aldrich (New Orleans Hornets), Darrell Arthur (New Orleans Hornets), Mario Chalmers (Minnesota Timberwolves), Brandon Rush (Portland Trailblazers), and Sherron Collins (Charlotte Bobcats).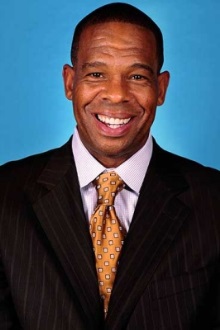 5. Hubert Davis (North Carolina)

Davis is a former Tar Heel guard, 12-year NBA veteran and ESPN analyst. Davis duties include bench coaching, scouting and recruiting. During his short stint at North Carolina, the school has already landed four 5-star recruits. Those recruits are Justin Jackson (Tomball TX), Theo Pinson (Wesleyan Christian Academy), Joel Berry (Lake Highland Prep) and Isiah Hicks (Webb High School).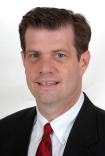 6. Tim Buckley (Indiana)

Tim Buckley is the senior member on Coach Crean's Hoosiers staff. He has been a key part of a staff which has rebuilt the Hoosiers back into the national spotlight. Buckley was previously the head coach at Ball State from 2000-2006, but has been with the Hoosier since 2008. Buckley's top recruits included Victor Oladipo (Orlando Magic) and Cody Zeller (Charlotte Bobcats). This year he has already landed 5-star James Blackmon (Marion High School), to go with Noah Vonleh (New Hampton School), who he landed last year.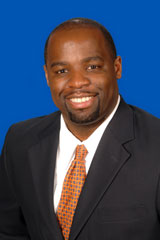 7. Rashon Burno (Florida)

Rashon Burno completed his second season as an assistant coach at Florida. Bruno previously was an assistant coach at Manhattan College. In Burno's first full year of recruiting he helped nab two of America's best players; Kasey Hill (Montverde academy) and Chris Walker (Holmes county HS). This year's prize recruits include Brandone Francis (Arlington County Day School).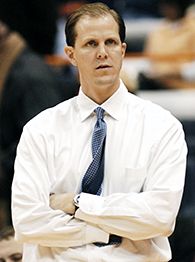 8. Mike Hopkins (Syracuse)

Mike Hopkins was loved as a player at Syracuse and is loved even more as an assistant coach. Hopkins has assisted Boeheim for over 15 years. Hopkins has been instrumental since his arrival.
He mentored Syracuse guards and was a key to the development of eventual NBA draft choice Jason Hart. Producing top performances continued with the development Jonny Flynn, Allen Griffin, Gerry McNamara, Demetris Nichols and Josh Pace. Hopkins other duties include recruiting, scouting reports and academic advising. He also runs the Syracuse Elite Camp.

Hopkins' key recruits include Carmelo Anthony (New York Knicks), Michael Carter Williams (Philadelphia 76ers), Damone Brown (Philadelphia 76ers), Jonny Flynn (Minnesota Timberwolves), Donte Greene (Memphis Grizzlies), Wesley Johnson (Minnesota Timberwolves), Kris Joseph (Boston Celtics), Fab Melo (Boston Celtics), Demetrius Nichols (Portland Trail Blazers), Andy Rautins (New York Knicks), Dion Waiters (Cleveland Cavilers), and Hakim Warrick (Memphis Grizzlies).
Mike Hopkins is a finalist for the Boston College head coaching position.

9. Kevin Keatts (Louisville)

Kevin Keatts completed his third year on the University of Louisville men's basketball staff. He was promoted to associate head coach in 2014. According to the Louisville website Keatts has helped the Cardinals assemble two straight top ten recruiting classes. ESPN.com's Jeff Goodman, after surveying more than 200 collegiate coaches, named Keatts as the nation's third most respected/feared assistant coach in a July 2013 listing.
Keatts has coached nine players at the prep level that have reached the NBA, including Joe Alexander, Jordan Crawford, Josh Howard, Vernon Macklin, Mike Scott, Marreese Speights, Sam Young, David West and Korleone Young.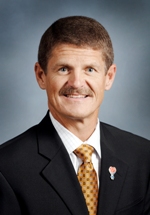 10. Bobby Lutz (North Carolina State)

Lutz is widely considered one of the top basketball minds in the nation. After one year on Gottfried's staff, Lutz earned the title of associate head coach. Lutz was formerly head coach at Charlotte from 1999-2010. In 2005, Lutz was a finalist for the Jim Phelan National Coach of the Year Award.
While Lutz has failed to land the 5-star recruit the last two seasons, he has landed athletes that allow North Carolina State to remain competitive. Lutz's two big recruits the last two seasons are Anthony Barber (Hampton HS) and Abdul-Malik Abu (Kimball Union Academy).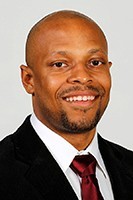 11. Jason Gardner (Memphis)

Jason Garner spent this season on the University of Memphis bench and two seasons at Loyola prior to that. Garner has demonstrated the ability to recruit quality student-athletes. He is a tireless worker and has an incredible passion for teaching the game of basketball. This past season, Gardner helped Memphis to a 24-10 record.

Garner was instrumental in recruiting 5-star Austin Nichols, and four other ESPN top 100 recruits this past season.
At the conclusion of the season Garner was hired as the head coach of IUPUI.

12. Dave Dickerson (Ohio State)

Dave Dickerson, former head coach at Tulane, joined the Ohio State men's basketball staff as an assistant coach in 2010. He was promoted to associate head coach on Thad Matta's staff in 2011. Accolades for Dickerson have included recognition as an AFLAC Assistant Coach of the Year in 2003, the ACC's No. 1 Assistant Coach as named by Basketball News (2003-04), Athlon Sports' No. 4 Assistant Coach in the nation (2003-04), and an "Assistant Coach on the Rise" as tabbed by ESPN's Andy Katz. He was the National Association of Basketball Coaches District 8 Coach of the year in 2007-08.
Thus far Dickerson has helped Ohio State land three five star top 100 ESPN players in the class of 2014 to go with a 6'9 three star center. The five star players are D'Angelo Russell, Keith Bates-Diop and Jae'Sean Tate.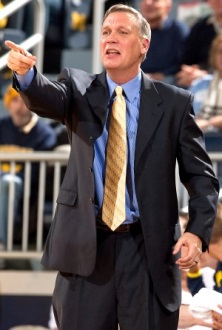 13. Jeff Meyer (Michigan)

Jeff Meyer has been coaching college basketball for over 30 years. In Meyer's six years at Michigan he has served as the Wolverines recruiting coordinator and offensive coordinator. Meyer's tenure as a collegiate basketball coach has seen him instruct and mentor several professional basketball players, including Los Angeles Lakers guard Darius Morris (Michigan), New Orleans Pelicans guard Eric Gordon (Indiana), Boston Celtics forward D.J. White (Indiana) and Toronto Raptors forward Linas Kleiza (Missouri).
Last year Meyer helped land three top 100 ESPN recruits including five star forward Zak Irvin, and he has already landed another top 100 player from the class of 2014 in Cameron Chatman.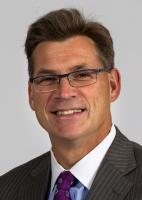 14. Tim O'Toole (Stanford)

Tim O'Toole completed his first season at Stanford men's basketball program. O'Toole has coached college basketball for 20 years. He is a strong in-game tactician who has coached beneath two of the winningest coaches in college basketball history in Mike Krzyzewski and Jim Boeheim.
O'Toole helped Dawkins get off the hot seat as he assisted Stanford in gaining two NCAA tournament wins, as well as two of 2014 ESPN top 100 recruits, including five star prospect Reid Travis.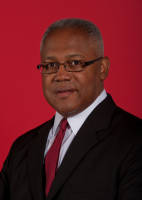 15. Melvin Watkins (Arkansas)

Melvin Watkins started with the Razorbacks in 2011-12. Watkins has over 30 years of college coaching experience and is one of the best recruiters and assistants in the nation.
Watkins was named Rivals.com's Top Assistant Coach in both 2009 and 2010. Since arriving at Arkansas Watkins has been instrumental in landing six ESPN top 100 players, including five star players BJ Young and Bobby Portis.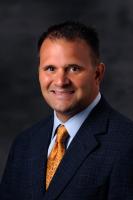 16. Chris Jans (Wichita State)

Chris Jans completed his 21st season as a collegiate basketball coach, and his sixth at Wichita State. Jans was able to spot and develop recruits many of the rating agencies overlooked. To Jans' credit Wichita State did land ESPN top 100 recruit Fred Van Vleet.
At the conclusion of the year Chris Jans was named head coach of Bowling Green.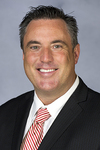 17. Heath Schroyer (UNLV)

Heath Schroyer has been a collegiate coach for almost two decades. Schroyer has spent the last three seasons at UNLV working as the associate head coach under Dave Rice. He has been dubbed a relentless relationship recruiter.

Named by Bleacher Report as one of college basketball's top 15 assistant coaches before the start of the 2012-13 season, Schroyer coordinated UNLV's recruiting efforts since he joined the staff in 2011. The Runnin' Rebels' 2012 recruiting class was ranked No. 7 in the nation by ESPN and, one year later, UNLV produced Anthony Bennett - the No. 1 overall selection by the Cleveland Cavaliers in the 2013 NBA Draft.
At the conclusion of the season Schroyer was named head coach of Tennessee-Martin.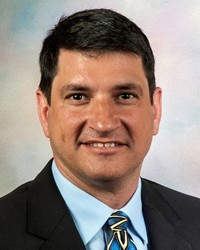 18. Barry Migliorini (Cal State Los Angeles)

Barry Migliorini is the least experienced and only non DI coach on the list, but his recruiting credentials make it impossible not to include him. Migliorini came to Cal State L.A. from Cerritos College, where he was an assistant coach for the 2012-13 season. Migliorini recruited and enrolled ESPN five star players Anthony January and Norvelle Pelle. Neither completed a season with Cerritos as January was removed for undisclosed reasons and Pelle left to enter the NBA draft. Despite arriving at Cal State LA late in the recruiting process for the 2013-14 season, Migliorini was instrumental in securing four DI bounce backs and four rated ESPN players.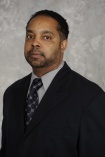 19. Kevin Broadus (Georgetown)

Kevin Broadus has coached at Georgetown University since 2012. He has more than 20 years of coaching and recruiting experience. Broadus has helped secure one ESPN top 100 recruit from the class of 2013, but has assisted landing three more from the class of 2014 including five star recruit Isaac Copeland.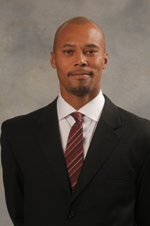 20. Sherron Wilkerson (Lamar)

Sherron Wilkerson has coached at Lamar for the last two seasons. Following his 1993 McDonalds All-America selection, Wilkerson played for the legendary Bob Knight at Indiana. During that time Wilkerson saved Knight's job after denying Coach Knight head-butted him. Since that day Wilkerson has widely been viewed in the basketball community as the ultimate team player.

At Lamar, Wilkerson helped recruit some of the best junior college players in the country in an effort to make Lamar competitive instantly. Wilkersons JC recruits came from California, Florida, Indiana, Wisconsin and Mississippi. Wilkerson also helped in landing former first round MLB draft choice Preston Mattingly, son of Dodger Manager and Yankee great Don Mattingly.