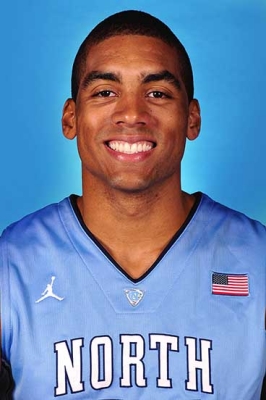 James Michael McAdoo, Junior, Forward, North Carolina
Overview:
McAdoo is an interesting player coming out of North Carolina. A three–year contributor, he has some valuable experience that will help him move forward in his career. This year's addition of the Tar Heels has not been as skilled or talented as in years past. He brings an energy and a wealth of knowledge to the floor that really boosts this team. They were down early this season (1-4 conference start). He set off their turnaround with a 22-point outburst against Clemson. He has kept up a pretty good pace ever since.
McAdoo is an athletic post player that can pull the ball out and make a play. Generally it is in his best interest to attack the basket from wherever he is on the court. He can sky so being near the rim is where he is most effective. His court vision has improved as well. His assist totals have climbed a bit this season as he has been able to make plays from the block since defenses key on him so often.
FINAL PROJECTION:
It will be an interesting problem for NBA teams to have: where do we put McAdoo? He is an athletic four, but is certainly fast enough to play the three. The question is whether or not his outside shooting will improve. He has good size at 6'9", but he may not be a wide enough body to bang on the low post with some of these other players. That remains to be seen. Look for McAdoo to come off the board in the late first as a quality bench reserve for a pretty good team.
See all NBA Draft Profiles and Rankings