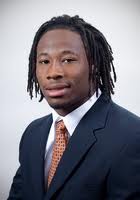 Janoris Jenkins, Senior, Cornerback, North Alabama
Overview:
Janoris Jenkins was overshadowed by Joe Haden during part of his collegiate career at Florida. However, Jenkins was just the second true freshman cornerback to start the opening game. On the year he recorded 39 tackles and three interceptions and was named to a variety of All-Freshman teams. Jenkins had a solid season in 2009 as well, tallying 38 tackles, two interceptions and six pass breakups.
The opposition was smart enough to throw away from Jenkins in 2010. Yet, he still had a superb season, tallying 44 tackles, including 6.0 tackles-for-loss, three interceptions and eight pass breakups. And he did all of that with a bum shoulder suffered during the first game of the year. Jenkins missed the Capital One Bowl after finally having surgery on his shoulder.
Final Projection:
It was that surgery that played a part in his return to Florida for his senior season. Jenkins would have likely been a first round selection in the 2011 NFL Draft. He will likely be in the 2012 NFL Draft instead. However, it will not be as a Florida Gator. New coach Will Muschamp kicked Jenkins off of the team following his second arrest for marijuana possession. Thus Jenkins ended up at North Alabama for his senior season, but the transfer should not his hurt stock too much. The bigger concern is his off-field issues. A couple run-ins with the law may worry some NFL teams, but Jenkins smooth coverage skills will still make him one of the most coveted players in the 2012 NFL Draft.
See all NFL Draft Profiles and Rankings