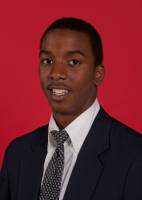 B.J. Young, Sophomore, Point Guard, Arkansas
Overview:
After testing the draft waters in 2012, B.J. Young is headed to the NBA a year later. As a freshman, Young averaged 15.3 points and 2.3 assists. Young connected on 50.4 percent of his attempts from the floor and 41.3 percent from beyond the arc. The shooting numbers dipped dramatically during Young's sophomore season. He shot just 44.9 percent from the floor and a miserable 22.7 percent from beyond the arc. Young's production from long range will have to improve if he wants to turn into a productive point guard at the next level.
Despite the drop off in shooting, Young can run the point effectively. He had to do a lot for Arkansas during the 2012-2013 campaign and when the Razorbacks needed somebody to force up a shot, it was usually Young who had to do it.
Final Projection:
At 6-4, Young is a big scoring point guard and some NBA team will take a chance on him for that reason. He even has potential to move off the ball, but that will not last too long if his shooting does not improve. Right now Young is a borderline first round selection at best. Some teams see him as a project point guard, while others see him as a shooting guard who has struggled with his shot. Either way it does not bode too well for Young, but he does have a nice shot with good range and is a better shooter than his 22.7 percent from beyond the arc would indicate.
See all NBA Draft Profiles and Rankings