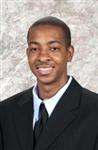 C.J. McCollum, Senior, Shooting Guard, Lehigh
Overview:
When C.J. McCollum was a freshman at Lehigh there was not much pressure put on him to be the team's go-to-scorer. Yet, he was anyway, averaging an impressive 19.1 points per game. McCollum, a 6-3 shooting guard, had an experienced point guard on the team and he was allowed to run off screens and get open. As a result he connected on an impressive 42.1 percent of his 5.2 three-point attempts per game. On top of that he averaged 5.0 rebounds, 2.4 assists and 1.3 steals.
In 2010-2011, McCollum's sophomore season did not go quite as well. By most of the numbers that does not appear to be the case as he tallied 21.8 points, 7.8 rebounds, 2.1 assists and 2.5 steals per game. However, his three-point shooting fell dramatically all the way down to 31.5 percent. McCollum is a better shooter than that, but he was forced to take all the shots for the Mountain Hawks.
Final Projection:
McCollum has proven that he can do a lot of everything. But as an upperclassman he now needs to prove that he can be consistent. With a more experienced point guard by his side and some more scorers returning for the 2011-2012 season, McCollum should not feel like he has to force so many shots. He can still score 20 points per game, but those shots should be better looks this time around. The NBA will want to see his shooting percentage move up about ten percent before McCollum will be considered a serious option for heading out early and declaring for the 2012 NBA Draft.
See all NBA Draft Profiles and Rankings