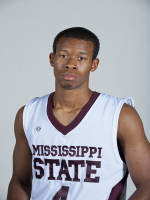 Rodney Hood, Sophomore, SF, Duke
Overview:
The story behind Hood has turned out more interesting than Hood's career to date. Hood, who came from Meridian High School, started out his college career at Mississippi State and averaged 10.3 points and 4.8 rebounds per game. Hood was named Mr. Basketball during his senior season, which blossomed following an August 2011 commitment to MSU. Then the wheels came off. Hood missed the final six games due to a knee injury, and Mississippi State subsequently changed coaching staffs.
Hood and his father met with new coach Rick Ray, and he must not have liked what Ray said because the Hoods invoked the option to transfer. Hood will end up this week at either Ohio State or Duke, and transfer rules mean he may have to sit out one year before suiting up for his new squad. Whichever school gets Hood will have a shooter who is capable of firing in from mid-range and long-range.
Final Projection:
The question about where Hood will end up could fuel what the rest of his college career looks like. A transfer to Duke could work wonders, as Coach Mike Krzyzewski could whip Hood into shape. Ohio State wouldn't be bad either, as it would afford Hood a chance to play every game. Hood's chances for college success and success in the NBA all hinge on what decision he makes by the end of June.
See all NBA Draft Profiles and Rankings