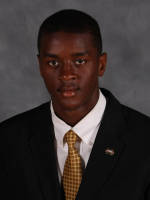 Johnthan Banks, Senior, CB, Mississippi State
Overview:
Johnthan Banks is a tall athletic corner who was overshadowed by many other talented corners in the SEC, mainly those who attended LSU. Banks decided to forgo the NFL draft to return for his senior season and has a chance to shine. He has locked down top SEC receivers and has excellent ball skills. If there is an opportunity for him to strip the ball he will and if there is a chance for him to step in front of it and intercept it he will do so as well. He strikes fears in the heart of every quarterback that he faces. He had three sacks, 66 tackles, and five interceptions a season ago.
Final Projection:
The SEC is loaded with talent and Banks is one of their top corners. He will be one of the best senior corners in the upcoming class. He is very tall for a corner and moves well. He plays well in both zone and man coverage, flipping his hips very fluidly. On the field he is always very aware and ready to make a play. He has great instincts, tremendous ball skills, and like most players for the SEC, great speed. He plays physical and makes plays in the running game. The biggest knock on Banks is his weight and skinny frame. He should look to bulk up to be more attractive to the NFL scouts. Banks is a complete corner, and barring injury or a poor showing in 2012, will be one of the top senior corners in the 2013 class.
See All NFL Draft Profiles and Rankings