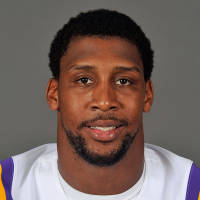 Sam Montgomery, Junior, Defensive Tackle, LSU
Overview:
It is hard to stand out on LSU's defense, but Sam Montgomery has done just that. It was most notable during the 2011 campaign when the Tigers went to the BCS National Championship game. The LSU defense was pretty much unstoppable and it started on the line with Montgomery. During that 2011 campaign he tallied 9.0 sacks and 13.5 tackles for loss.
Montgomery is obviously more of a pass rusher than a tackle and that is where he will be for LSU in 2012 and for any NFL team. The question is whether or not he can play outside linebacker in a 3-4 defense. At 6-3 and 245 pounds, that remains to be seen. He is probably better off on the end in a 4-3 defense.
Final Projection:
But no matter where he plays, Montgomery is one of the best players in this class. Heading into 2012 he is expected to have another big season for the Tigers stingy defense and that should have him as the best pass rusher eligible for the 2013 NFL Draft. If that is the case, it would be hard to see Montgomery passing up a top five selection to return to LSU for his senior season in 2013.
12/8/2012 Update by Dan LeVine:
Montgomery was a dominant force yet again in the SEC. While not as productive as last season, he still displayed versatility at the down lineman position. He can play inside or outside and create havoc up front for the offensive line. He had fewer sacks in 2012 than he had last season, but he is getting quicker on his feet. He altered the passing game this season more than he has in the past. He eats space in the middle as offenses must know where he is at all times, so they often double team him. He is most certainly still the head of a strong defensive line class in the upcoming draft.
See All NFL Draft Profiles and Rankings