The Central Michigan Cheerleading squad can be seen all over Mount Pleasant. Whether they are cheering on the Chippewas at Kelly/Shorts Stadium or the basketball teams at McGuirk Arena or teaching future cheerleaders the latest moves, the CMU cheerleading squad has become part of the community. Both the co-ed and all-girl cheerleading teams also compete nationally and have had great success in recent years. Mount Pleasant may be home, but this group of cheerleaders have made a national impact as well.
College Sports Madness Cheer Squad of the Week - Central Michigan



Your Name: Alisha Rickman

Your Relation to the Cheer Squad: All-Girl Flyer

Cheer Squad Name: Central Michigan University Cheerleading

Most Popular Cheer/Dance/Song: Go Fire Up Chips!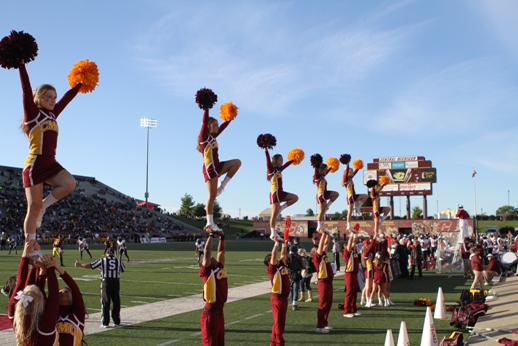 What is the most memorable moment during your time with the cheer squad?

The most memorable moment during my time with the cheer squad was just recently at the UCA College National Championship this past January. We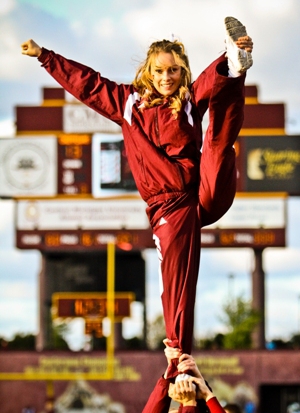 competed for the first time in the small-coed division 1A with a team that, for the most part, has never had the experience of stepping out on the mat before. I'll never forget the moment we were behind the castle getting ready to perform our routine in semi finals. It was an overwhelming feeling of excitement, nerves, and a sense of unity with my team. It's an experience and a feeling that I'll never feel again and going out and hitting our routine was just the cherry on top.


How much preparation goes into your performance?

For our routines for nationals, a tremendous amount of preparation goes into our performance. We begin practicing in August and work on building our skills and routine elements. Then through the month of December we have two-a-days where our main focus is running our routine and building up the number of hits we have on our routine. All together, we spend about 5 months of practice on one national's routine.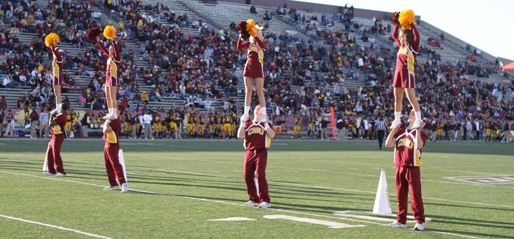 What charitable causes does your cheer squad support?

We usually are willing to support any charitable cause that we are asked to. We support Special Olympics and Relay For Life every year. We also put on clinics for Michigan's Young Champion Cheerleading teams. We do about three clinics for them every year, providing them with new stunting and tumbling skills in a private coaching setting.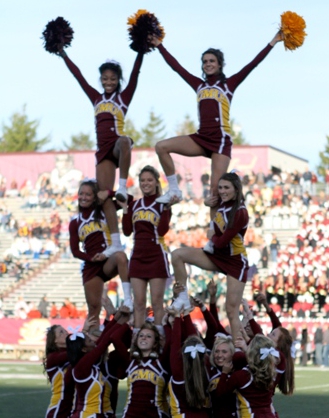 See All College Sports Madness Cheer Squads of the Week