From Clemson, South Carolina to Pasadena, California, the TCU cheerleaders who have been around for the last few years have tallied a lot of miles as they have witnessed and helped the Horned Frogs football team reach great heights. The Rose Bowl win against Wisconsin on January 1st, 2011 is the most memorable game in recent TCU football history, but there have been plenty of other big contests. Who could cheer harder for Boise State to miss that field goal than those that lead the cheers? Sarah Stallard and the 32 other members of the TCU cheerleaders have participated in the building of a football dynasty.
College Sports Madness Cheer Squad of the Week - TCU
Your Name: Sarah Stallard

Your Relation to the Cheer Squad: Co-Captain

Cheer Squad Name: Texas Christian University (TCU) Cheerleaders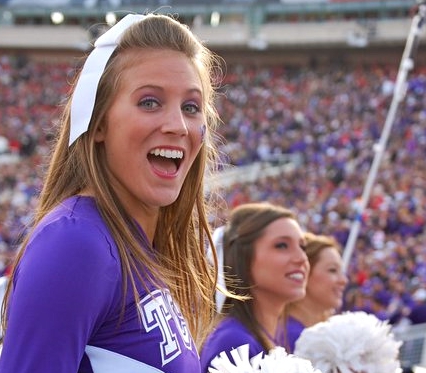 Most Popular Cheer/Dance/Song: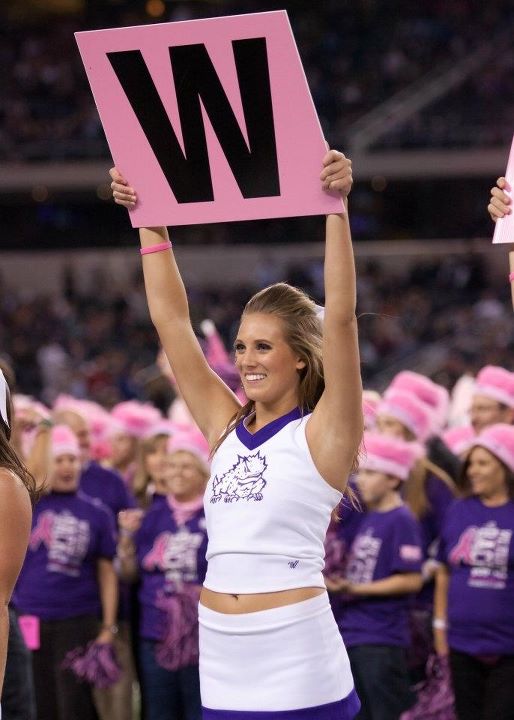 The fight song is the most popular song by far. At football games, the fight song is played twice during pre-game, once after a touchdown, once after the extra point, and twice at the end of the game. The fight song ends with a standing back tuck. In a high scoring game, that's a lot of standing back tucks. The fight song is also played at the end of every sporting event on campus.
What is the most memorable moment during your time with the cheer squad?
Cheering at the Rose Bowl was so exciting and it will always be a highlight of my cheerleading career.


How much preparation goes into your performance?
We practice twice a week for games and we also work out with trainers twice a week.


What makes your cheer squad unique?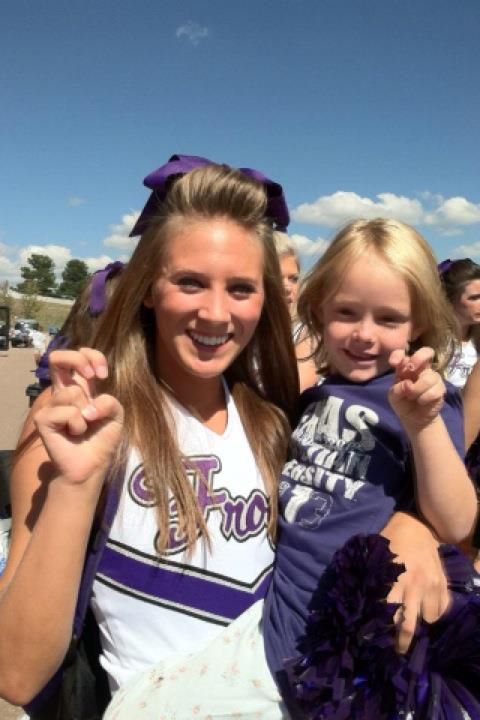 Our team is like a family. I have been on a number of teams in my life and I have never been a part of one like this. We love each other like brothers and sisters and support each other though everything. Another thing that makes our squad unique is the places we come from. There are people on the team from Connecticut (where I'm from), Arizona, North Carolina, Kansas, California, Arkansas, Louisiana, Colorado, Minnesota, Illinois and of course Texas. It is surprising to have such diversity on the team given that around 70% of the students at TCU are from Texas.
What charitable causes does your cheer squad support?
We are a part of Frogs for the Cure which supports Susan G Komen and breast cancer awareness. Check out our Frogs for the Cure Flash mob video. We also help out with The SuperFrog Reading Challenge which goes into elementary schools and talks to kids about reading. A number of us volunteer at KinderFrogs, a school on TCU's campus for children with special needs.