Montana State Bobcats
Overall Rank: #4
#2 Big Sky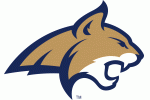 Montana State had another great year in 2021. In fact, they reached the finals of the playoffs for the first time since 1984. They, yet again, ran into North Dakota State who knocked them out of the playoffs for the third time in a row. Despite some big holes to fill, this is a Bobcats team that has the firepower to win the Big Sky and maybe even, if given the opportunity, finally get the best of North Dakota State.
2021 Record: 12-3, 7-1
2021 Postseason: FCS Playoffs
Coach: Brent Vigen (12-3 at Montana State, 12-3 overall)
Offensive Coordinator: Taylor Housewright
Defensive Coordinator: Willie Mack Garza
Returning Leaders:
Rushing: Isaiah Ifanse, RB, 1,623 yards
Passing: Tommy Mellott, QB, 484 yards
Receiving: Willie Patterson, WR, 375 yards
Tackles: Callahan O'Reilly, LB, 95
Sacks: Brody Grebe, DE, 5.5
Interceptions: Jeffrey Manning, S, 4; Simeon Woodard, CB, 4
Other Key Returnees: RB Elijah Elliott, TE Derryk Snell, DB Ty Okada, DT Sebastian Valdez, LB Danny Uluilakepa, DB Rylan Ortt
Key Losses: QB Matthew Mckay, WR Lance McCutcheon, OL Lewis Kidd, OL Taylor Tuiasosopo, LB Troy Andersen, DE Daniel Hardy, DE Amandre Williams, DB Tre Webb, DT Chase Benson, DB Eric Zambrano
Offense:
The Bobcats lost quarterback Matthew Mckay, but they return Tommy Mellott, who threw for 484 yards and rushed for 716 more last season. Coach Brent Vigen has also brought in Wyoming transfer Sean Chambers to provide some legitimate competition. A couple transfers and talented freshmen will help bolster a wide receiving corps led by senior Willie Patterson. But this is a team that will want to keep the ball on the ground and in the hands of Isaiah Ifanse. The senior back tallied 1,623 yards and ten touchdowns on 280 carries in 2021. He will again be the workhorse for the Montana State offense in 2022.
Defense:
Like on offense, the defense has some big holes to fill. But like the offense, the defense has the talent to fill those holes. The front line will need to find a couple new players to get to the quarterback, but Brody Grebe and tackle Sebastian Valdez is a good place to start. Callahan O'Reilly is the new leader of the linebackers after recording 95 tackles in 2021, but somebody will need to replace middle linebacker Troy Anderson. The secondary has the most experience. Jeffrey Manning and Simeon Woodard each intercepted four passes last season and helped Montana State rank fifth in the FCS in turnover margin.
The Bottom Line:
Montana State has some interesting games against McNeese, Morehead State and Oregon State before they get into Big Sky play. Their conference opener comes on the road against Eastern Washington. That game could prove to be an early indicator of just how good this Montana State team can be. But the season finale against Montana could be the game that decides the Big Sky title.
2021 Team Stats:
Rushing Offense: 220.9 (7th in nation, 1st in conference)
Passing Offense: 181.2 (86, 12)
Total Offense: 402.1 (35, 5)
Scoring Offense: 28.7 (43, 5)
Rushing Defense: 125.9 (31, 4)
Pass Defense: 183.5 (16, 2)
Total Defense: 309.4 (14, 2)
Scoring Defense: 15.1 (6, 1)
Turnover Margin: 0.93 (5, 1)
Sacks Allowed: 1.33 (21, 2)