Weber State Wildcats
Overall Rank: #14
#4 Big Sky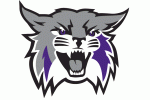 Weber State's run of five straight trips to the playoffs came to end in 2021. The Wildcats finished 6-5 and 5-3 in Big Sky play. That was a solid season, but they needed to get one more win to extend their streak. Coach Jay Hill has a talented team returning though and Weber State will be looking to start a new streak in 2022.
2021 Record: 6-5, 5-3
2021 Postseason: None
Coach: Jay Hill (58-36 at Weber State, 58-36 overall)
Offensive Coordinator: Mickey Mental
Defensive Coordinator: Joe Dale and Grant Duff
Returning Leaders:
Rushing: Dontae McMillan, RB, 475 yards
Passing: Bronson Barron, QB, 1,520 yards
Receiving: Ty MacPherson, WR, 478 yards
Tackles: Eddie Heckard, CB, 48
Sacks: Winston Reid, LB, 1.5; Doug Schiess, DT, 1.5
Interceptions: Desmond Williams, S, 2
Other Key Returnees: QB Kylan Weisser, RB Josh Davis, OL Noah Atagi, TE Hayden Meacham, S Braxton Gunther, CB Kamden Garrett, CB Marque Collins
Key Losses: WR Rashid Shaheed, S Preston Smith, DE George Tarlas, LB Conner Mortensen, DL Jared Schiess, LB Sherwin Lavaka,
Offense:
The Wildcats struggled with a young offense last season. Bronson Barron played in the spring of 2021 and started all five games. In the fall he played in eight games and threw for 1,520 yards and eight touchdowns. Senior Ty MacPherson is a reliable target, but Weber State will have to find a new big play threat to replace Rashid Shaheed. Coach Jay Hill will be hoping for a breakout season from Dontae McMillan. The sophomore running back rushed for a team high 475 yards. With Josh Davis and Kris Jackson also back, the ground game could be in for a successful season.
Defense:
Weber State ranked 1st in the Big Sky in total defense, allowing just 283.0 yards per game. The unit will likely take a step back in 2022 with some big names needing replaced. The secondary has a ton of experience though and that will be a nice place for the Wildcats to reload around. The key will be getting some new faces, including a few transfers, that can hold down the front seven and provide a decent pass rush.
The Bottom Line:
Weber State should be able to rely on their ground game on the offensive side of the ball. That is uncommon in the air it out Big Sky. But being able to eat up clock like that will take some of the pressure off the young defense. As long as Weber State has answers on the defensive front seven and can be efficient on offense, this is a team that will start a new playoff streak.
2021 Team Stats:
Rushing Offense: 149.3 (56th in nation, 7th in conference)
Passing Offense: 216.7 (53, 9)
Total Offense: 366.0 (58, 7)
Scoring Offense: 31.3 (28, 2)
Rushing Defense: 110.1 (15, 2)
Pass Defense: 172.9 (9, 1)
Total Defense: 283.0 (11, 1)
Scoring Defense: 19.5 (19, 4)
Turnover Margin: 0.00 (62, 6)
Sacks Allowed: 2.36 (81, 9)