South Dakota Coyotes
Overall Rank: #23
#6 Missouri Valley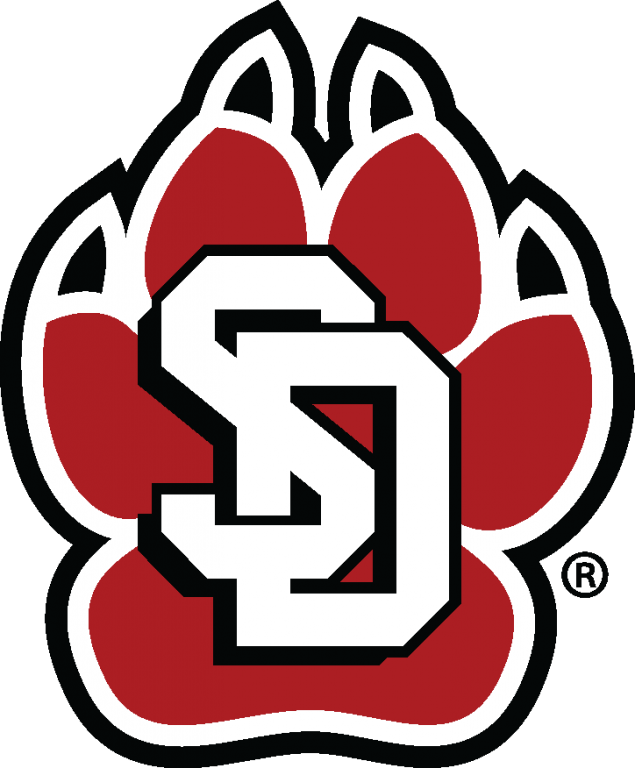 South Dakota returned to the playoffs for the first time since 2017. Their trip was brief though, falling to conference foe Southern Illinois in the first round. Despite that disappointing conclusion, the Coyotes had a very good season and they did not have a bad loss on the schedule. Coach Bob Nielson will hope to remain that consistent in 2022.
2021 Record: 7-5, 5-3
2021 Postseason: FCS Playoffs
Coach: Bob Nielson (29-34 at South Dakota, 215-114-1 overall)
Offensive Coordinator: Ted Schlafke
Defensive Coordinator: Travis Johansen
Returning Leaders:
Rushing: Nate Thomas, RB, 717 yards
Passing: Carson Camp, QB, 2,252 yards
Receiving: Carter Bell, WR, 673 yards
Tackles: Brock Mogensen, LB, 86
Sacks: Nick Gaes, DL, 7.0
Interceptions: Tre Jackson, DB, 1; Jonathan Joanis, LB, 1; Tre Thomas, LB, 1;
Other Key Returnees: RB Travis Theis, RB Mike Mansaray, OL Alex Jensen, DB Da'Raun McKinney, DB Josiah Ganues, DB Myles Harden, DL Brendan Webb
Key Losses: WR Caleb Vander Esch, TE Brett Samson, LB Jack Cochrane, LB Jacob Matthew, DB Elijah Reed
Offense:
Quarterback Carson Camp has started the last two seasons and has already cemented his spot in South Dakota history thanks to his 57-yard touchdown pass to beat rivals South Dakota State last season on the final play of the game. After completing 65.2 percent of his attempts for 2,252 yards and 17 touchdowns, the expectations are growing quickly for Camp. Some of his favorite targets need to be replaced, but leading pass catcher Carter Bell is back to lead the receiving corps. The Coyotes can get production in their passing game, but they certainly do not need to rely on Camp to make plays. The ground attack ranked 32nd in the FCS a season ago and the three-headed monster of Nate Thomas, Travis Theis and Mike Mansaray are all back to make this one of the most dangerous running back groups in the MVFC.
Defense:
The South Dakota defense kept the Coyotes in just about every game. The only time the defense looked overmatched was against North Dakota State. There are some big holes to fill heading into 2022, but there should be enough experience and talent returning to keep this unit in the top half of the MVFC. It starts up front where Nick Gaes and Bredan Webb will continue to get consistent pressure in the opponent's backfield. Brock Mogensen will be the new leader of the linebackers after tallying 86 tackles in 2021. The secondary did not make a lot of big plays last year, but they may be the most talented unit of the bunch, especially if players like Myles Harden can stay healthy for the entire campaign.
The Bottom Line:
South Dakota will test themselves during non-conference play with games against Kansas State, Montana and Cal Poly. Conference play begins with a home date against North Dakota State. It is entirely possible that the Coyotes will be out of the playoff picture by the middle of October. If South Dakota is going to make the playoffs, they will certainly earn it.
Projected Postseason: None
2021 Team Stats:
Rushing Offense: 170.2 (32nd in nation, 4th in conference)
Passing Offense: 206.6 (65, 7)
Total Offense: 376.8 (48, 6)
Scoring Offense: 27.0 (52, 5)
Rushing Defense: 120.9 (24, 4)
Pass Defense: 222.4 (63, 6)
Total Defense: 343.3 (35, 4)
Scoring Defense: 20.7 (23, 5)
Turnover Margin: 0.08 (61, 8)
Sacks Allowed: 2.67 (97, 7)