Dartmouth Big Green
Overall Rank: #24
#1 Ivy League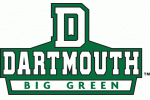 Dartmouth has won at least eight games six times in the last seven seasons. Last year they went 9-1 and earned a share of the Ivy League title for the third time since 2015. This has become an extremely consistent program and it seems like the Big Green can safely be projected to finish 6-1 in conference play every year. Whether that is enough to win an elusive outright championship remains to be seen.
2021 Record: 9-1, 6-1
2021 Postseason: None
Coach: Buddy Teevens (114-94-2 at Dartmouth, 148-171-2 overall)
Offensive Coordinator: Kevin Daft
Defensive Coordinator: Don Dobes
Returning Leaders:
Rushing: Nick Howard, QB, 787 yards
Passing: Nick Howard, QB, 126 yards
Receiving: Paxton Scott, WR, 505 yards
Tackles: Marques White, LB, 40
Sacks: Marques White, LB, 5.0
Interceptions: Quinten Arello, S, 1
Other Key Returnees: RB Zack Bair, RB Noah Roper, WR Dale Chesson, WR Jamal Cooney, WR Isaac Boston, DL Shane Cokes, LB Joe Heffernan, CB Robert Crockett III, S Cam Maddox
Key Losses: QB Derek Kyler, TE JJ Jones III, OL Evan Hecimovich, OL Jake Guidone, OL John Paul Flores, LB Jalen Mackie, DB John Pupel, CB Isaiah Johnson, LB Tanner Cross, DE Seth Walter
Offense:
Dartmouth will want to run the ball, but last season they had a pretty balanced offense thanks to the arm of quarterback Derek Kyler and the legs of quarterback Nick Howard. Kyler graduated and now it looks like the Big Green will stay on the ground even more. Howard only attempted 18 passes last season, but ran for a team high 787 yards and 15 touchdowns. If Coach Buddy Teevens is going to keep a two quarterback system in an effort to best utilize Howard's skillset, Dylan Cadwallader is the likely candidate to step into passing quarterback spot. And the passing game has some decent pieces out wide. Paxton Scott returns after catching 46 passes for 505 yards and Dale Chesson is a star in the making. He only played in the last four games of the 2021 campaign, but in those four games caught 21 passes for 259 yards and two touchdowns. When Howard isn't running the ball himself, running backs Zack Bair and Noah Roper are proven options.
Defense:
Dartmouth's defense was very impressive last season, allowing just 271 yards and 14.7 points per game. It may be difficult to keep up those impressive numbers though in 2022 with the top four tacklers gone. Linebacker Marques White is ready to emerge as the star of the unit after tallying 40 tackles and 5.0 sacks in 2021. The Big Green defense was not a great pass rushing team last year, but with White and Shane Cokes leading the defense front line, Dartmouth should spend more than enough time in the opponent's backfield.
The Bottom Line:
Last season Dartmouth's lone loss came as a surprise home defeat at the hands of Columbia. The following two weeks they beat the toughest two teams in the conference in Harvard and Princeton. Those three games again come in a three week stretch from October 22nd to November 5th.
Projected Postseason: None
2021 Team Stats:
Rushing Offense: 193.7 (21st in nation, 1st in conference)
Passing Offense: 212.3 (58, 5)
Total Offense: 406.0 (32, 2)
Scoring Offense: 30.6 (32, 3)
Rushing Defense: 111.1 (17, 3)
Pass Defense: 159.9 (4, 1)
Total Defense: 271.0 (5, 1)
Scoring Defense: 14.7 (3, 1)
Turnover Margin: 0.10 (53, 4)
Sacks Allowed: 1.40 (25, 3)