UC Davis Aggies
Overall Rank: #25
#6 Big Sky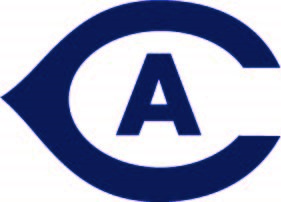 UC Davis returned to the playoffs in 2021, this time falling at South Dakota State in the first round by a score of 56-24. That was the Aggies second playoff appearance since Coach Dan Hawkins took over the program in 2017. Heading into 2022, UC Davis will be looking to make it three appearances.
2021 Record: 8-4, 5-3
2021 Postseason: FCS Playoffs
Coach: Dan Hawkins (31-22 at UC Davis, 143-81-1 overall)
Offensive Coordinator: Cody Hawkins
Defensive Coordinator: Matt Coombs
Returning Leaders:
Rushing: Ulonzo Gilliam, RB, 901 yards
Passing: Miles Hastings, QB, 1,173 yards
Receiving: McCallan Castles, TE, 387 yards
Tackles: Teddye Buchanan, LB, 74
Sacks: Cam Trimble, LB, 5.0
Interceptions: Jaylin White, DB, 3
Other Key Returnees: QB Trent Tompkins, RB Lan Larison, WR C.J. Hutton, OL Jake Parks, OL Connor Pettek, DB Chris Venable, LB Nick Eaton, LB Cole Hansen, DB Jehiel Budgett, LB Jackson Cloyd, LB Calvin Mouisset, DL Michael Ambagtsheer
Key Losses: QB Hunter Rodrigues, WR Jared Harrell, WR Khris Vaughn, DB Jordan Perryman, DL Bryce Rodgers, DB Erron Duncan, LB James Scharetg
Offense:
The Aggies went through quite a few quarterbacks last season. Miles Hastings should be the main passing threat in 2022 after tallying 1,173 yards through the air last season. Trent Tompkins is also back. He only attempted 18 passes in 2021, but ran 80 times for 448 yards and six touchdowns. Speaking of the ground game, Ulonzo Gilliam returns for one more season after rushing for 901 yards and six touchdowns. Gilliam has earned All-American accolades throughout his career at UC Davis and he could be in for a big senior season.
Defense:
The UC Davis defense was decent at times, but overall they were quite poor against the run, allowing over 185 yards per game on the ground. If the playoffs are going to be in their future, that must improve. There are some good reasons to hope that the run defense can improve in 2022. There is no lack of talent and experience at linebacker, led by leading tackler Teddye Buchanan and sack leader Cam Trimble. The secondary has plenty of talent returning too. Jaylin White can make some big plays and led the team with three interceptions. Chris Venable ranked second on the team in tackles in 2021 and Jehiel Budgett had a very promising freshman campaign.
The Bottom Line:
If the more experienced defense can step up, UC Davis has the running game to grind out plenty of wins in the Big Sky. In a conference more known for throwing the ball around, the Aggies provide a tough matchup for many of the defenses in the conference. Without Montana and Eastern Washington, the schedule could have been tougher. However, reaching that seven win mark will still be extremely difficult.
Projected Postseason: None
2021 Team Stats:
Rushing Offense: 175.8 (27th in nation, 2nd in conference)
Passing Offense: 231.2 (39, 5)
Total Offense: 407.0 (30, 4)
Scoring Offense: 28.3 (44, 6)
Rushing Defense: 185.4 (102, 11)
Pass Defense: 242.6 (88, 6)
Total Defense: 428.0 (97, 9)
Scoring Defense: 22.8 (33, 5)
Turnover Margin: -0.17 (76, 7)
Sacks Allowed: 1.50 (31, 3)