Rhode Island Rams
Overall Rank: #26
#3 CAA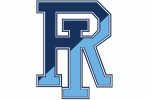 Rhode Island was so close to making the playoffs for the first time since 1985. Of course the Rams have been a long suffering squad and went from 2002 until 2018 between winning seasons. When Coach Jim Flemming took over the program in 2014, he won just four games in his first three seasons. But that 2018 season saw the Rams finish 6-5. Last year they finished 7-4. After that 2018 campaign, Rhode Island went 0-8 in CAA play in 2019. They will look to avoid a letdown like that in 2022.
2021 Record: 7-4, 4-4
2021 Postseason: None
Coach: Jim Fleming (24-58 at Rhode Island, 45-59 overall)
Offensive Coordinator: Patrick Murphy
Defensive Coordinator: Jack Cooper
Returning Leaders:
Rushing: Jaylen Smith, RB, 362 yards
Passing: Kasim Hill, QB, 2,170 yards
Receiving: Paul Woods, WR, 423 yards
Tackles: Evan Stewart, LB, 88
Sacks: Westley Neal, DL, 2.5
Interceptions: Jordan Jones, DB, 5
Other Key Returnees: TE Caleb Warren, WR Ed Lee, S Henry Yianakopolos, DB Oneil Robinson, DB Antonio Carter II, DB Malik Gavek, DL Matt Thomas
Key Losses: RB Justin Antrum, WR Ivory Frimpong, WR Matt Pires, LB Andre Blackett, LB L.B. Mack, DL Andre Bibeault, DB Coby Tippet
Offense:
Coach Fleming will want to run a balanced offense again in 2022, but the hope is this time around they can be a little more efficient at times and a little more explosive at times. Kasim Hill is back for one more season with the Rams after spending some time at Maryland and Tennessee. With Rhode Island last year, Hill threw for 2,170 yards and 18 touchdowns and added 253 more yards with six trips to the end zone on the ground. Top receiver Ivory Frimpong is gone, but Paul Woods, Ed Lee and tight end Caleb Warren are a nice trio to build around. The ground game also lost their most productive player in Justice Antrum and now sophomore Jaylen Smith will have to step into the starring role after a promising freshman campaign.
Defense:
For the most part the defense struggled down the stretch when the schedule got tougher. Evan Stewart and his 88 tackles will lead a new look group of linebackers. His leadership should help usher in some new faces to be productive beside him. The front line will need to continue to get consistent pressure into the backfield without the help of L.B. Mack and Andre Bibeault. That would help out the experienced secondary, led by Jordan Jones and his five interceptions.
The Bottom Line:
Could this be the year Rhode Island finally returns to the playoffs? The conference schedule could be tougher. The Rams avoid Villanova and Richmond, two teams who have playoff hopes. But this is the CAA and there are no easy games, but this is a Rhode Island team that should stay competitive and enter November with an opportunity to reach the playoffs.
Projected Postseason: None
2021 Team Stats:
Rushing Offense: 133.5 (75th in nation, 6th in conference)
Passing Offense: 209.4 (62, 6)
Total Offense: 342.9 (78, 5)
Scoring Offense: 25.2 (61, 3)
Rushing Defense: 156.4 (66, 9)
Pass Defense: 206.4 (36, 6)
Total Defense: 362.7 (51, 8)
Scoring Defense: 25.4 (48, 7)
Turnover Margin: 0.09 (57, 6)
Sacks Allowed: 2.36 (81, 9)