North Dakota Fighting Hawks
Overall Rank: #33
#7 Missouri Valley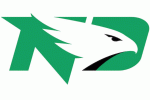 Following an impressive debut campaign in the Missouri Valley in the spring of 2021, North Dakota struggled through much of the fall 2021 season. The Fighting Hawks defended their home turf well, but besides a trip to Idaho State to start the year, UND failed to win a road game the rest of the way. The schedule is tough, but it is always going to be tough in the MVFC and Coach Bubba Schweigert will need to find a way to beat those good teams on the road if this group is going to reach the playoffs.
2021 Record: 5-6, 305
2021 Postseason: None
Coach: Bubba Schweigert (47-40 at North Dakota, 69-61 overall)
Offensive Coordinator: Danny Freund
Defensive Coordinator: Brett Holinka
Returning Leaders:
Rushing: Isaiah Smith, RB, 356 yards
Passing: Tommy Schuster, QB, 2,493 yards
Receiving: Bo Belquist, WR, 535 yards
Tackles: Devon Krzanowski, LB, 68
Sacks: Ben McNaboe, DL, 2.0; C.J. Siegel, DB, 2.0
Interceptions: 6 tied with 1
Other Key Returnees: RB Luke Skokna, TE Adam Zavalney, WR Garett Maag, DL Jaelen Johnson, DB Jason Coley
Key Losses: RB Otis Weah, WR Brock Boltmann, WR Jake Richter, OL Matt Waletzko, LB Jaxson Turner, LB Ty Shannon, DB Evan Holm, DB Jordan Canady, DB Hayden Galvin, LB Noah Larson, DL Quintin Seguin
Offense:
The passing game should be in good shape with the return of quarterback Tommy Schuster. He threw for 2,493 yards and 13 touchdowns in 2021. His favorite target last year, Bo Belquist, is also back after catching 52 passes for 535 yards and five scores. With Garett Maag and tight end Adam Zavalney also returning, the passing attack will pick up where they left off. The ground game has some interesting options, but Otis Weah is gone after a superb collegiate career. Isaiah Smith figures to pick up much of the slack after a promising freshman campaign in which he rushed for 356 yards and two touchdowns on just 52 carries.
Defense:
The defense will need to find quite a few replacements this season, but there are some experienced players who have patiently been waiting their turn for a spot in the starting lineup. On the front three, end Ben McNaboe was the most productive last season, but players like Jaelen Johnson and Jalen Morrison are seniors who are more than capable of stepping into full-time starting roles. Linebacker Devon Krzanowski will be the leader of the defense again after leading the Fighting Hawks with 68 tackles in 2021. Cornerback C.J. Siegel will anchor the secondary, but watch out for the other cornerback position. Sophomore Richard Agyekum will likely step into a starting role after seeing limited action as a freshman. If he is not ready to be a regular starter and with less experience at the safety positions as well, the North Dakota pass defense that played very well last season could struggle in 2022.
The Bottom Line:
North Dakota is not going to have much room for error with this schedule. They have non-conference games at Nebraska and Northern Arizona in September and host Abilene Christian in late October. Conference games against Northern Iowa, Southern Illinois, Missouri State, South Dakota State, South Dakota and North Dakota State will be extremely difficult whether at home or on the road. The Fighting Hawks will have to find a way to win at least three of those contests, and most likely four, to have any chance at the playoffs.
Projected Postseason: None
2021 Team Stats:
Rushing Offense: 163.0 (35th in nation, 5th in conference)
Passing Offense: 240.1 (33, 4)
Total Offense: 403.1 (33, 5)
Scoring Offense: 24.5 (73, 8)
Rushing Defense: 139.4 (44, 7)
Pass Defense: 197.4 (27, 3)
Total Defense: 336.7 (30, 3)
Scoring Defense: 20.3 (22, 4)
Turnover Margin: -0.09 (72, 10)
Sacks Allowed: 0.73 (3, 1)