Elon Phoenix
Overall Rank: #38
#6 CAA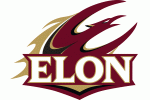 Coach Tony Trisciani is building up the Elon program. They reached the playoffs in 2017 and 2018 before Coach Trisciani took over and the Phoenix have been competitive in the CAA since then, not counting the shortened 2020 season. Now the pieces are coming together and this is a deeper team that should have the depth to navigate the tough CAA and at least head into the last month of the season with a shot at reaching the playoffs.
2021 Record: 6-5, 5-3
2021 Postseason: None
Coach: Tony Trisciani (12-16 at Elon, 12-16 overall)
Offensive Coordinator: Drew Folmar
Defensive Coordinator: Dovonte Edwards
Returning Leaders:
Rushing: McKinley Witherspoon, RB, 229 yards
Receiving: Jackson Parham, WR, 820 yards
Tackles: Cole Coleman, DB, 71
Sacks: Devonte Chandler, LB, 3.5
Interceptions: Omar Rogers, DB, 2; Tre'Von Jones, DB, 2
Other Key Returnees: WR Bryson Daughtry, WR Chandler Brayboy, LB Marcus Hillman, DL Torrence Williams, DB Bo Sanders, DB Dylan Tucker, LB Trey Alsbrooks, LB Jamir Malone, LB Nick Veloz
Key Losses: QB Davis Cheek, RB Jaylan Thomas, WR Kortez Weeks, DB Shamari Wingard
Offense:
The playoff hopes will largely rest on the shoulders of Matthew McKay and how well he can do replacing quarterback Davis Cheek. McKay started his collegiate career at North Carolina State where he started five games in 2019. In 2021 he was at Montana State and led them to a 12-3 campaign and threw for 2,037 yards and 17 touchdowns with only three interceptions. McKay should put up even better numbers in the pass happy Elon offense. Jackson Parham, Bryson Daughtry and Chandler Brayboy are the most experienced options at wide receiver and should provide McKay with plenty of reliable options in the passing game. The Phoenix are not going to rely too heavily on their run game, but they will need some consistent production out of sophomore McKinley Witherspoon now that top rusher Jaylan Thomas is gone.
Defense:
Elon ranked tenth in the CAA in total defense last season and often relied on their passing attack to win games. That may not be the case in 2022. This is a much more experienced defense and The Phoenix could see dramatic improvement across the board. Cole Coleman is a great playmaker in the secondary and led the team with 71 tackles and forced three fumbles. Omar Rogers and Tre'Von Jones are no strangers to creating turnovers either. Devonte Chandler highlights a deep group of linebackers and led the squad with 3.5 sacks. The front line will need to get more consistent pressure on the opposing quarterback and, if they do, Elon could find themselves in the top half of the CAA when it comes to yards allowed.
The Bottom Line:
There are not any easy games in the CAA, but at least Elon does not play Villanova this year. They also get Richmond and Delaware at home. However, the road schedule that includes trips to Vanderbilt, Wofford, William & Mary, Rhode Island and New Hampshire will leave very little margin for error as far as reaching the playoffs is concerned.
Projected Postseason: None
2021 Team Stats:
Rushing Offense: 90.4 (114th in nation, 12th in conference)
Passing Offense: 265.8 (19, 2)
Total Offense: 356.2 (69, 3)
Scoring Offense: 24.1 (77, 5)
Rushing Defense: 146.2 (49, 7)
Pass Defense: 232.8 (77, 10)
Total Defense: 379.0 (65, 10)
Scoring Defense: 26.1 (54, 8)
Turnover Margin: 0.64 (18, 2)
Sacks Allowed: 2.00 (56, 4)