Murray State Racers
Overall Rank: #39
#2 Ohio Valley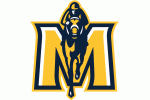 The 2021 campaign was a great opportunity for Murray State to reach the playoffs for the first time since 2002. However, the Racers got off to a tough start and were sitting at 3-5 at the end of October. Their playoff hopes were gone. Coach Dean Hood kept his team focused though and they won their last three games. That gives Murray State some nice momentum heading into the 2022 campaign.
2021 Record: 6-5, 3-3
2021 Postseason: None
Coach: Dean Hood (11-7 at Murray State, 66-45 overall)
Offensive Coordinator: Ben Hodges
Defensive Coordinator: Dillon Sanders
Returning Leaders:
Rushing: Damonta Witherspoon, RB, 912 yards
Passing: DJ Williams, QB, 1,020 yards
Receiving: LaMartez Brooks, WR, 447 yards
Tackles: Eric Samuta, LB, 77
Sacks: Davontae McKee, CB, 2.0
Interceptions: Davontae McKee, CB, 2; Quinaz Turner, CB, 2
Other Key Returnees: RB Cortezz Jones, WR Jacob Bell, TE Jake Saathoff, OL Levi Nelser, LB Lawaun Powell, S Jamari Dailey, LB Darnel Victor, LB CJ Barnes
Key Losses: QB Preston Rice, RB Rodney Castille, WR Malik Honeycutt, OL Jacob Vance, CB Marcis Floyd, DL Austin Daulton, LB Scott Humpich, S Cortez Roberts
Offense:
Murray State has a potential superstar in quarterback DJ Williams. As a freshman in 2021, Williams threw for 1,020 yards and added 532 more yards on the ground. That was splitting time with Preston Rice, but now this is Williams' time to step into a full-time starting role. With LaMartez Brooks and Jacob Bell, Williams will have a couple very dangerous wide receivers at his disposal. However, the Racers will not have to rely on their passing game thanks to the return of running back Damonta Witherspoon. He played very well as a freshman in the limited 2020 season and then broke out last season, rushing for 912 yards and eight touchdowns. With a full year of experience under his belt, Witherspoon could be the one who carries this offense.
Defense:
The biggest concerns this season are on defense. The Racers ranked first in the OVC in total defense in 2021, but they have quite a few holes to fill, especially along the front line. Coach Hood reached out and grabbed a couple experienced transfers to help fill the holes, but overall the defensive front is extremely inexperienced at this level. The rest of the defense is in good shape though. Eric Samuta leads an experienced group of linebackers after tallying a team high 77 tackles. Even if the front line struggles to get consistent pressure on the quarterback, Murray State's pass defense has plenty of experience despite the loss of All-OVC cornerback Macias Floyd. Davontae McKee and Quinaz Turner are ready to man the corners and safety Jamari Dailey is poised for a breakout season after showing plenty of potential as a redshirt freshman.
The Bottom Line:
Murray State may take a step back in some areas this season, but the Ohio Valley is up for grabs. The Racers will be seriously tested early with games against Texas Tech, Jacksonville State and Ball State. Even with three losses there, Murray State will be eyeing an OVC title. The big conference game will likely come on October 8th with a trip to Tennessee-Martin.
Projected Postseason: None
2021 Team Stats:
Rushing Offense: 184.4 (23rd in nation, 3rd in conference)
Passing Offense: 161.9 (106, 6)
Total Offense: 346.3 (73, 4)
Scoring Offense: 21.4 (88, 4)
Rushing Defense: 161.9 (76, 5)
Pass Defense: 183.8 (18, 2)
Total Defense: 345.7 (36, 1)
Scoring Defense: 25.3 (46, 3)
Turnover Margin: -0.91 (115, 6)
Sacks Allowed: 1.64 (39, 2)